---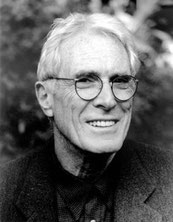 Mark Strand was, for me, the greatest living poet writing in English. Those who don't love literature will not know the excitement at having one's favorite writer release a new book of poems.  Ah, good times indeed… 
I devoured every work of Strand's from the 1980's onward, and consider myself very lucky indeed to have met the man and worked with him in writing my first book, Reading Mark Strand.  He was patient and engaged and engaging, honest and forthright, and just a joy to have a conversation with.  No, that is not entirely true.  In fact, often he was so engaging, honest and forthright that I found myself pedaling intellectually hard to keep up with him. 
I recall having to negotiate dueling conversations between Mark and my editor and mentor Harold Bloom, repeatedly returning to one or the other to reveal what the first had said about Strand's work.  "I'm a bit of a mystic," Mark once admitted to me, and when I repeated the contention to Harold, there was, at first, silence.
"Well, honestly, I don't know where he could have come up with that," Harold responded, "My boy, do us a favor and ask our dear friend Mark where he sees that in the poetry, because I don't see anything that really approaches mysticism in the work."  Mark's response was that warm small laugh of his.  I suppose we started talking about mysticism, but as we delved deeper into the structure, sound and sentiment of his magnum opus, Dark Harbor, we quickly left mysticism behind.  I loved leaving things behind in our fast-moving conversations, and those who love Mark's early poem, "Keeping Things Whole," will understand why, for the poem is more than merely a clever trope.
Mark Strand's participation in my book exceeds those many conversations, however.  Literally, the book would not have been possible without him.  When I asked for permissions to use lines from his poems in my book, wasn't I surprised when the publisher wanted $9800.  (Those who don't know about scholarly publishing, unless you are Harold Bloom you will likely not see $800 from sales, let alone $9800; it was a prohibitive fee in the true sense of the word).  When I called Mark for his insight, it didn't take more than a minute for him to say, "Let me call some people."  Within 24 hours, he had informed his publisher that he would waive all his royalties on permissions and asked the publisher to do the same.  (The publisher, by the way, refused, but Mark's royalties being the lion's share, I was able to scrape together the money to receive permission to quote from the poems).
But that is my small personal debt to Mark Strand.  The larger one is the work itself, which I can say made me a scholar.  As a poet, he was one of a vanishing breed who believed in the power of the written word.  To hear him speak his poems, in a dry, well-enunciated but completely unaffected tone, was to understand that words have power.  This is in direct contradiction to much of today's poetry that excels really as performance art but does not stand up to quiet solitary readings.  One would laugh out loud at one of his lines, but before the chuckle had ended, a subsequent line (or often the very same line) would knock you to earth with sadness.  This is what Strand's poetry, especially his later, less populist but stronger, poetry did.  It reminded you that words were something to consider, that words were responsible, that words never come close enough to "the thing itself."  Words were easy to say, but hard to say exactly what one meant.  Words were all we had.
For me, Mark Strand's poetry is best summed up in his loose translation of an Italian poem, "Leopardi."  Strand disavowed himself from the poem because, as he said to me in an interview, "it revealed too much."  He didn't even include it in his collection, New Selected Poems, wishing, I believe, it would be forgotten.  But I will never forget it, and I repeat the concluding words of it here for you because they speak for me at the loss of this tremendous poet:

Once when I was a boy, and the birthday I had waited for
was over, I lay on my bed, awake and miserable, and very late
that night the sound of someone's voice singing down a side street
dying little by little into the distance,
wounded me, as this does now.
---