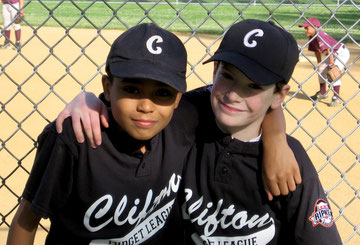 I could regale you with my scholarly, publishing, parenting, teaching and volunteering history in an attempt to convince you that "I know what I'm talking about."  But ultimately, one's book-reading choice comes down to the reader being able to answer one question well: "What do I like to read?"
I believe the success of my suggestions comes only because of one thing: I, myself, like to read these books.
So what, you ask?  A reasonable question.  My answer is only that I believe I have my finger on the pulse of many boy readers.  All?  Certainly not.  Anyone who believes that ANY book is universally "good" or "bad" has forgotten what reading is to them.  Do you like every book on the bestseller lists, or that is recommended by your local library?  I guess I think I know "reluctant" readers because I myself am one.  I'll spend an hour in a bookstore looking and looking for a book, getting more angry and frustrated with each book I pick up and put down.  I envy people who can read almost anything.  Really I do.  But the fact that I have to work hard to find books that stand out for me gives me the ability to assist others who are just like me.
One of the first things I ask students in my teacher education courses is to name one book that inspired them and one they would never inflict on their own students.  Every time, the same books end up on both lists.  One student's source of inspiration, then, is another student's bane of existence.
Therefore, all I can say about this list is that I believe in books that:
1) have an attitude that appeals to boys' sensibilities (humor, sarcasm, wit, opinion)
2) avoid didacticism (few boys like to be preached to)
3) move at a pace that doesn't put readers to sleep
4) engage in some form of action, either physical or plot-wise
5) have an element of practicality in them that boys can take with them after they've closed the book
If you would like more detailed explanation of my philosophy of "what to look for in a book," please contact me.  I am available for professional development and literacy seminars, and do so throughout the year.
I need to explain that I have personally read every book on this list.  I can't imagine recommending a book otherwise.  I accept no advertising, and I'm not trying to sell you anything, so you know the list comes from a sincere attempt to bring the love of reading to a boy or girl somewhere.  The list is brief because I don't intend for it to be a catch-all of "every book that a boy somewhere in North America ever liked."  It's also brief because, like most boys and many girls, I dislike many more books than I like!  There are probably some books that you love that aren't on here, simply because I haven't read them.  Feel free to pass on your own lists to me!
In any case, thank you for your trust, and I hope you find that you find, or someone you know finds, at least one book to get excited about in this list.
Maybe it doesn't come down to anything more complicated than the fact that I'm a boy (okay, an older boy) and I like these books.  I'm not averse to a good romance (emphasis on good), and I've got nothing against horses, but for me a book has to have something more than a desire for a boyfriend or a horse.  It needs a little action, a little attitude, a little desire to change the world rather than fit into "the way the world is."  So these are the books I recommend to you, whether you're a boy, or a girl who thinks girls should aspire to more than just trying to find a boyfriend or a horse.
At this age, there are lots of books boys can fall in love with.  It's just a matter of getting them into their hands in the first place.  Many of us children's literacy advocates feel that this is the first stage in turning off boys to reading, however.  Choose books for boys that entertain, not teach.  The more frequently little boys associate books with something that preaches to them, teaches at them or tries to assimilate them, the less likely they are to enjoy the reading experience.
This is just a TINY smattering of favorites. I really haven't updated this list in some time, because the more I research and the more I talk to boy readers, the more I find that young kids don't need as much help finding books they enjoy as older ones do.
Don't Let the Pigeon Drive the Bus! and others
By Mo Willems
      Simple line-drawing genius: a bird tries to convince his reader to let him drive a bus that the bus driver has entrusted to the reader.  If you like hearing kids laugh out loud, try this one on for size.
Trucktown picture books series (Smash, Crash)
Created by Jon Scieszka, with David Shannon, Loren Long, David Gordon
Dr. Seuss and P.D. Eastman books!  (Not the ones with the big sociopolitical statements, though—Star-bellied sneeches and timber-cutting creatures are not as fun as cats who don't like verdant food).
Are You My Mother, by P. D. Eastman
      If you don't know this one already, then, for heaven's sake, get yourself a copy!
Agent A to Agent Z
By Andy Rash
      A rhyming book that features the alphabet as a central theme.  Refreshing, actually! Readers must help Secret Agent A round up all of the other lettered agents.
Pirates Don't Change Diapers
By Melinda Long, ill. by David Shannon
      You DID know that pirates are still hot, right?
Cookie's Week
By Cindy Ward
      The best cat book ever.
For kids just starting school or just beginning to read…
Anything
By Jon Scieszka & Lane Smith
That is, any book by them, not a book called Anything. There isn't a book titled Anything, though if there were, Scieszka and Smith would do the best job of creating it.
The Alphazeds
By Shirley and Milton Glazer
      Angry A, Bashful B, Confused C and Dynamic D (who only says, "Ta-Da!") enter a room one by one, along with the rest of the alphazeds.  Chaos ensues as each vies for their understanding and/or supremacy.  Then, something amazing happens.
Billy's Bucket
By Kes Gray and Garry Parsons
Absurd and wonderful, Billy wants nothing more than a bucket for his birthday.  Really celebrates the power of imagination, and magnificently illustrated.  Laugh-out-loud funny for the whole family!
Hoppy and Joe
By Betty and Michael Paraskevas
Dog meets seagull.  Seagull meets dog.  A story of an unlikely friendship.  The perfect book to try out new voices when reading to a kid!
The Snail and the Whale
By Julia Donaldson and Alex Scheffler
Snail meets whale.  Whale meets snail.  A story of an unlikely friendship.  Actually, snail feels small, and tired of the mundane routine.  Whale takes him on a magnificent journey.  And what happens when whale gets stranded on a beach?  Snail to the rescue!
Ker-splash!
By George O'Connor
      A picture book illustrated in comic book style, where the kids play Super Hero games at the beach. Sees life through the minds of the children, a quality that many of the greatest children's books share.
Black Lagoon series (ages 6+)
By Mike Thaler, Jared Lee
A kid's worries about school that never come to fruition.  Hyperbole abounds!
Cloudy with a Chance of Meatballs, and sequel(s)
By Judi and Ron Barrett
A clever book that few kids chose to read on their own, but loved when handed to them.  And today, kids are more likely to read movie and TV tie-in books than not.
Nate the Great series
By Marjorie Sharmat
Beginning mysteries in economical style.  Told in real hard-boiled narrative style by Nate himself.
Arthur series                        Clifford series
By Marc Brown                      By Norman Bridwell
      Again, the TV tie-ins play a big role, but they are well-written, unlike many books connected to visual media.
Big Brother Mike, Every Friday and The Fantastic, Undersea World of Jacques Cousteau
By Dan Yaccarino
Dan's books aren't necessarily "boy books," to the extent that they have broader appeal, but this one, his first, is still my favorite, and it's very "boy."  Big brother Mike torments his little brother throughout, but love triumphs in the end... sort of.  I still don't know why this book isn't mentioned with some of the all-time classics.  Yes, really.
Read with expression.  Children need to hear changes in your voice to indicate when you are reading dialogue.  Vary your pace. Slow down to build up suspense, and speed up during exciting scenes.

Create voices for difference characters if you can. It's not a requirement, but it can make things even more fun. A story can be read effectively so long as you have expression and enthusiasm.
Read slower than you think you should. Listening is a challenge for many children, and you don't want to leave them behind you as you speed ahead. Enjoy the illustrations if there are any.
Stop and discuss the book when you think there's a need to. Ask questions.  Answer questions. How much you want to stop and explain new words is up to you. If they can be understood in context, you may want just to keep reading. Stopping too often to explain can undermine the story's impact.  Sometimes just stopping to predict what's going to happen next is the very best reading activity you can participate in.
Children can look bored or restless and still be listening. Some children need to be moving around or fidgeting with something. The real question is, are they following the story? If so, let them squirm or even draw pictures as they listen.
If a book leads to a conversation, great.  If not, that's fine, too.  If you want a conversation, you can't go wrong by asking, "What was your favorite part of the book?"
If your child wants to read to you, great. Beginning readers especially enjoy their new skills. Take turns, or sit back and listen.
What's the best age to read to kids?  2 to 102.  Yes, really.  Kids can be read to at any age.
You are never obligated to finish a book that is not being enjoyed.
Poetry:  Start with light verse if you are uncomfortable with poetry. You may be surprised as how much fun a child can have with poems.  In the early stages of reading poetry, nobody has to have answers.  You can simply enjoy the experience.
Time Warp Trio series
By Jon Scieszka
      Magic Treehouse for boys who don't like to read.  As founder of GuysRead.com, a literacy organization for boys, Scieszka wrote these books with boys in mind.  Funny & action-packed, they serve a teaching function similar to other historical series.  Start with Summer Reading is Killing Me if you want to get insight into how boys who don't like to read feel about reading.
Diary of a Wimpy Kid series
By Jeff Kinney
      A book for kids, with a kid mindset.  Comical & graphical, it follows the daily events of Greg Heffley, the 52nd most popular kid in his middle school.  Most teachers/parents won't get why kids adore this book, and that's exactly why they do.
Fudge series
By Judy Blume
      Twelve-year-old Peter Hatcher has to endure being big brother to typically bratty sibling Fudge, and deal with the attentions of his neighbor Sheila.  Real-life circumstances (e.g. divorce) dealt with in the most realistic fashion of any writer I've ever read.  Blume knows kids, and hers are spot-on faithful to reality.
Series of Unfortunate Events, all 13 of them
Lemony Snicket
      I've seen my share of kids who read almost nothing until third grade suddenly pick these up and become reading addicts.
John, Paul, George and Ben
By Lane Smith
      John Hancock, Paul Revere, George Washington, Ben Franklin and Thomas Jefferson re-imagined as kids.  Hilarious picture book reads like a tall-tale.  Great read-aloud.  One of the best books to illustrate (no pun intended) that learning occurs best when a book spends 99% of its time trying to entertain.
Judy Moody and Stink series
By Megan McDonald
      Third grade boys like Judy Moody as much as the girls, if not more.  Judy tries to find her place in the world, and make some kind of indelible mark.  She's an original thinker with some abilities to turn a cool phrase.
      Stink, Judy's little brother, can seemingly do no wrong, where Judy can do no right.  Interestingly enough, Judy seems more attuned to boys' thinking, and Stink's appeal may be more feminine.
Franny K Stein series
By Jim Benton
      A mad scientist with a lab assistant who's actually part Lab, part beagle, part shepherd, part poodle . . . and part weasely thing.  Hilarity ensues when she goes back in time to change her middle name from Kissypie to Kaboom.
Clarice Bean series
By Lauren Child
      Another series that appeals to boys as well as girls, because Clarice is always in trouble, always opinionated, and fiercely loyal to her convictions; shows boys that not all girls are so different.  Bridges the gender gap almost as well as Judy Moody.
Magic Tree House series
By Mary Pope Osborne
      Only the most successful series of chapter books ever.  So popular they now are standard fodder in elementary school curricula.  Good Morning, Gorillas (#26) is the high point of the series.  They start losing the magic around #30, but most kids will be too old for the series by the time they get there.
My Weird School series
The Homework Machine
By Dan Gutman
      "My name is A.J. and I hate school," each Weird School episode begins.  Even though it's a boilerplate series, there's lots of laughs and boy vs. girl conflicts.  Or rather, it's a success because it's a boilerplate—boys get to predict what's going to happen next, and it's very empowering to them to realize they can decode where a text is going!
A to Z Mysteries series
By Ron Roy
      Great mysteries that follow 3 friends as they uncover clues that lead them to save the day.  A great bonus: these books have a map at the beginning to graphically display where the kids are hunting for their clues, so map-reading gets taught.
The Strange Case of Origami Yoda
By Tom Angleberger
Clever mysteries challenge Origami Yoda as sixth grade hilarity reigns!  Sixth grader Tommy relates the stories of classmate dweeb Dwight, who talks through his origami creation.  The book has the tone and feel of the Diary of a Wimpy Kid series, and hits all the right notes for kids (which means, in general, that parents and teachers won't get what's so great about it).

Dragon series (ages 5-8); Dogzilla and Kat Kong (ages 6-9); Captain Underpants (ages 7-10)
By Dav Pilkey
      Captain Underpants: Comic books meet bathroom humor.  Many teachers hate the Underpants books, and, to be honest, strong readers don't find much in them, either.
      Dogzilla and Kat Kong, on the other hand, are silly and playful, but not so irreverent.  In each, Pilkey superimposes real dog/cat photos on top of his dynamic comic-book drawings to tell his stories.
      Dragon is a cute, friendly little guy who evokes the newspaper comics of yesteryear.
Bone: One Volume Edition
By Jeff Smith
      The tale of three cousins, exiled from their home by angry neighbors.  Humor, mythology, brilliant artwork, and a touching story that adults and kids can enjoy.  There are monsters in the book so fourth grade on up should be about right for most kids.
Matt Christopher's sports series
      These confront some socio-athletic dilemma and celebrate the value of perseverance.  Some may find them didactic.
Oggie Cooder
By Sarah Weeks
      Original, left-out kid with idiosyncratic habits and plaid pants finds that he has a talent for charving—chewing cheese into shapes.  Suddenly, he's a hot commodity and must deal with that fact.  Will he change, or remain true to himself?
MVP (Magellan Voyage Project)
By Douglas Evans
      Adam Story has been challenged by a mysterious prince to cross the globe in forty days. His prize: 4 million dollars.  A great adventure story, full of the requisite tricks and trials and tribulations.


Frindle, Lunch Money (and others, depending on personal interest)
By Andrew Clements
      Nick Allen is a 5th grader who takes a stand against his strict teacher.  After learning about the origins of words, Nick decides to rename pens as frindles. The use of the word Frindle spreads quickly through the school, and sets off a string of events. Nick and the students refuse to stop using the word, resulting in opportunities and trouble.
      In Lunch Money, young would-be tycoon Greg teams up with his female archenemy, Maura, to sell comic books to kids. They discover the hilarious ups and downs of business, as well as devising creative strategies to outmaneuver their principal.
Something Upstairs (and others, depending on personal interest)
By Avi
      Combination of the supernatural, time travel, and history. The ghost of a young slave, Caleb, appears before 12-year-old Kenny. Caleb explains that he had been murdered in cold blood, 200 years ago.  Some elements of the book are challenging.
The Day my Butt Went Psycho, and others
By Andy Griffiths
      The kind of book that many boys love to read behind their teachers' backs.  Butts go crazy, with all the associated butt biological activities. Zack, whose butt has run away, discovers an evil plot of the butts to unite, and erupt a special volcano on mankind. Make no mistake, Griffiths does not write literature, but he might be just the guy for the kid who won't read anything.
Vordak the Incomprehensible: How to Grow up and Rule the World
By Vordak T. Incomprehensible
Kind of a perfect middle-grade boy book: all attitude and no plot.  The kind of thing teachers and parents will disapprove of (without actually reading), but kids will share with friends, read out loud, and laugh out loud about.  Just a whole bunch of pure fun from the world's most selfish superhero.
How to Eat Fried Worms
By Thomas Rockwell
      Ten year old Billy must eat 15 worms in 15 days, or he loses a $50 bet.  In addition to the gross-out parts, the book does a great job of describing the rivalry between two groups of friends. Boys will enjoy and connect to this story. 
Zorgoochi Intergalactic Pizza: Delivery of Doom
By Dan Yaccarino
Middle-grade readers with a penchant for clever wordplay, slapstick and physical humor will have a ball with Zorgoochi Intergalactic Pizza: Delivery of Doom. Not unlike a Zanuck/Brown movie for kids (remember Airplane?) crossed with a 50's B-movie, Yaccarino packs the novel with small, medium and large gags, so those who read for plot will be as engaged as those reading for character.  With fire planets and ice worlds, Mozzarella Monks and laser delivery rockets, how can a kid not have at least a little fun with this?
Holes 
Wayside School series
By Louis Sachar
      For Holes, think "curse, desert correctional camp treasure and friends."  Disturbing lessons that are somehow age-appropriate and brilliantly portrayed.  One of the best-crafted books ever written for middle-grade readers.  This is very different from the surreal, humorous tales that occur on the 30th floor of Wayside School, which was accidentally built sideways with a classroom on each floor.  Wayside School is also, however, fantastic writing that it's hard to imagine anyone not loving.
Percy Jackson and the Olympians series
By Rick Riordan
      Harry Potter but instead of magic as backdrop for a bildungsroman, this has mythology, which has carryover impact on curriculum.  Some say the writing is more intelligent and consistent.  Very popular with fourth graders who miss Potter...
The Lost Hero
By Rick Riordan
Riordan returns with his best series since the Olympians.  In an unusual twist, Riordan returns with the same general setting--21st century America where classical gods and their demigod offspring struggle against monsters of all sort--but with different characters.  Yes, Annabeth and Thalia make cameo appearances, but this book fashions new demigods.  And this series doesn't have one protagonist to fall in love with, but three, and each takes turn telling their part of the story.  The mysterious Jason struggles against amnesia while learning to trust new friends Piper (who is heartbreaking in her narrative) and Leo (the most delightfully creative protagonist since Huck Finn).  This is a can't-miss book for both genders!
Maniac Magee, Stargirl, Loser, Eggs, Wringer, Smiles to Go, Crash…
By Jerry Spinelli
      The kind of writer other writers wish they were.  So completely effortless, yet so completely compelling and insightful, Spinelli paces his books so perfectly, has his characters speak so honestly, that kids don't realize they are getting the deepest kind of life lessons of all.  Pick his books thoughtfully, because he rarely repeats a theme; this is not a one-size-fits-all writer.
Freak the Mighty
By Rodman Philbrick
      Not a lot to say that can do justice to this book.  Max is huge, hulking, and for his whole life he's been called stupid; Freak is all brain with a decrepit body.  They forge a transcendent symbiotic relationship and become Freak the Mighty, sticking up for each other, living for each other.  A riveting, poignant, sad but ultimately rewarding book.
The Hoboken Chicken Emergency (and its sequel)
By M. Daniel Pinkwater
      A heartwarming mystery about boy and his 260-pound pet chicken.  What else do you need to know?  For clever kids.  Pinkwater also has many other books worth checking into.
Hatchet, Lawn Boy, The Transall Saga, Brian's Winter
By Gary Paulsen
      In Hatchet, 13-year-old Brian finds himself alone in the Canadian wilderness with only a hatchet as a tool.  Some under-the-top gruesome scenes occur, but this is a great survival story both on the literal and figurative levels.  Brian's Winter is the sequel.
      The Lawn Boy receives a riding lawnmower for his 12th birthday, and his mowing business takes wings.  When Arnold, a hippie stockbroker(!) helps him develop the business further, things really take off!
The Fourth Stall series
By Chris Rylander
Mac and his "business manager" Vince hold court in the fourth stall of the boys' bathroom at their school, and can "take care" of any "problems" a kid might have, usually for a reasonable price.  Mac does make it clear, however, that "sometime in the future, I may ask a favor of you..."  Sound familiar.  Yes, it's The Godfather Lite, for middle schoolers.  Though the book doesn't espouse mafia ideology, some adults might have problems with the cosa nostra attitude.  That being said, Mac and Vince are stand-up guys who confront a graffiti ninja, the nine most dangerous bullies in school, and a high school "boss" who is the "real" bad guy.  Fun and clever writing; the kind of books kids will say are their favorites.
The Hitchhiker's Guide to the Galaxy  series
By Douglas Adams
      Enormously clever sci-fi—very British, filled with wordplay, misunderstandings, science, computers, philosophy and lots of tea.  Earth is going to be demolished to make way for an interstellar freeway, and Arthur Dent needs his towel to hitch a ride on a passing spaceship.  If you saw the movie, you'll be surprised how much more thoughtful, brilliant and hilarious the books are.
The Cardturner
By Louis Sachar
         Sachar's best book since Holes, this one finds a high school boy named Alton Richards serving as the eyes for his uncle Lester Trapp, who is a blind master card player.  Only Sachar can pull off a book about Bridge, and his masterful storytelling brings together stories of three generations of the Trapp-Richards dysfunctional family.  It's a paeon to life, love, intelligence, creativity and patience.  Alton is a typical teenage boy, fairly directionless and cares only about video games.  When he becomes Trapp's card turner, however, his life begins to take on meaning. Oh, and that the dead can speak to their grandchildren doesn't hurt, either. The Cardturner is a delightful story for both boys and girls.
Happyface
By Stephen Emond
A very real book in that one should read it as a real diary and not as a novel.  And what does that mean?  Well, it means this book isn't "written for you," it's written for the pseudonymously-named narrator himself.  Happyface is a high school sophomore, a painfully shy artist who tries to remake himself from ignored outcast to popular kid.  He never intended for you to pick it up his journal.  So, if you feel left out on some details, or wonder whom that email on page 171 is from--you should!  Happyface knows who the characters are and what has happened in his life.  You have to figure it out for yourself.  And you'll want to.  Emond's writing is so spot-on accurate for a sensitive, troubled artist that you can't help but root for him.
Nathan Abercrombie, Accidental Zombie series, and Short Story Collections
By David Lubar
Nathan is a half-dead zombie who tries to come to terms with his new problems, and make the best of it.  Lots of fun, adventure, humor.  Lubar is an extremely enjoyable writer for reluctant readers.
Evil Genius series (but especially the first one)
By Catherine Jinks
      A very intelligent, but not too difficult to read, tome about geniuses recruited to the Axis Institute, where they study things like Ecosurvival Techniques, Contagion, Misinformation and Embezzlement.  Fun and engrossing and thought-provoking for kids.  Perhaps downright frightening for adults who know how little our education system provides for intelligent kids.
The True Meaning of Smekday
By Adam Rex
        A tour de force.  Like Evil Genius, this is a complex book that requires careful attention.  Unlike Jinks's book, Rex's is an hilarious adventure-sci-fi novel about a girl and her alien friend searching for her mother after a second group of aliens invade earth. I could try to explain the plot a little more, but that would only confuse things. Rex is a writer that kids will either fall in love with or not understand, because he's smart and witty and sly and never writes down to his readers. He thinks they're smart and witty and sly, too.
How Lamar's Bad Prank Won a Bubba-Sized Trophy
By Crystal Allen
         Lamar is the youngest of two sons in a single-parent family run by his overworked father who's struggling to stay involved in his kids' lives since his wife died a year ago.  To Lamar, his family's fortunes seem to hinge on his brother, "Xavier the Basketball Savior."  Lamar's love, though, is bowling.  Yeah, bowling.  The resentment between the two brothers is palpable, and simmers around the edges of the story's conflict.  When all of Lamar's relationships unravel as a result of one bad major decision, he and the entire community must reconsider the meaning of friendships, reliability and responsibility.  Allen deftly handles the morals without being too intense, or too didactic.  The reader is taken along on a wonderful little journey as Lamar evolves from a wise-guy caricature to a kid you really want to root for. 
Halloween Party, and many other horror stories
By R.L. Stine
      This is a well paced horror story.  Nine high school students get invited to a Halloween party they will never forget. Stine does a masterful job of building the suspense, and continually catching the reader by surprise.
The Future of Us
By Jay Asher and Carolyn Mackler
         Excellently paced, The Future of Us is equally suited to boy and girl readers, having two equally well-rounded protagonists.  It's 1996 and Josh gives next door neighbor and friend Emma (he wanted to become more, but that attempt ended disastrously six months ago) an AOL internet CD for her new computer.  You know, the kind that inexplicably gave you more free hours than there were in a day to use at your leisure.
         Emma installs the program and this strange site called Facebook pops up on her screen.  On it, there's a page with her name, and it looks like her, only fifteen years older.  The strange site says she's married.  And for some reason this person with her name keeps posting personal details about her life for the world to see.  When she looks further, she finds similar pages of her other friends, including Josh, who apparently has married the most beautiful, amazing girl in the school.  Well, that is, if this Facebook thing is really real.  If it is, Emma wants to do everything she can to change her future.  Only every time she tries to change her fate, the Facebook page doesn't improve; it only changes.  Josh, meanwhile, wants to do everything he can to ensure that the future does arrive as promised.  Or does he?  The funniest moments in the book are also the scariest:  What if spilling a drink on your carpet changes the gender of your future children?  Though a few threads are left to dangle in the ending, there's one thing all readers will take from this book, and that's: you don't want to know the future!
Artemis Fowl series
By Eoin Colfer
      Paramilitary fairies, a 12-year-old criminal genius and all the fantasy and action a turned-off reader could want.  Because there are battles and futuristic weaponry in here, parents with concerned about violence may want to look at this one first.
Darkwing, Silverwing and Other Bat Books
By Kenneth Oppel
      Fascinating, thoughtful YA fiction that will appeal to thoughtful boys geared toward any branches of science.
The Boys From Brooklyn: The Great Robbery
By Salvatore Tomasi
      Nicky and his friends are average 14-year-olds who have fun all summer long.  Then Tommy dares the boys to do something extremely risky.  Against the backdrop of family relationships the themes of right and wrong are pursued in a non-preachy way.
The Thing About Georgie
By Lisa Graff
      George is a little person who can't do some of the basic things that larger kids his age can do.  But he's doing fine, in part thanks to his best friend Andy.  This is the kind of books that teachers will put in kids' hands and the latter will find themselves amazed that their teacher could actually find a book they like.
No More Dead Dogs, Schooled, Swindle, Losing Joe's Place, Son of the Mob and just about anything else
By Gordon Korman
      Korman is often funny, always entertaining, deceptively creative—and yet the kind of writer adults can learn from as well. Dead Dogs features Wallace Wallace, an 8th grade football star who can't help but be totally honest. In a book report, Wallace tells his teacher that the assigned book is boring, predictable and sad, which starts a mini-war that eventually involves the whole school in a number of venues.  Schooled features Cap Anderson, a home-schooled boy who has to go to a real Middle School for the first time in his life.  You can imagine what happens from there. Swindle is filled with mischief, fun and adventure, when kids are swindled out of a Babe Ruth baseball card and try to steal it back. Oh, yes, and Korman's adventure series are well-written and fast-paced.
The Project
By Brian Falkner
         Mysteries are the number-one-selling genre in America, and one of the few genres (along with nonfiction) where male readers outnumber female readers. This book can satisfy readers from ten to, well, at least forty, has a fast-moving plot with heart-thumping action, likeable (and detestable) characters, and a good helping of attitude from its two protagonists, Tommy and his best friend, New Zealand immigrant Luke. Luke conveniently has a photographic memory, but we're okay with that, and when the story opens with them in the Principal's office protesting having to read "The World's Most Boring Book" (Last of the Mohicans, by the way), well, we like them even more. What happens next, amid the backdrop of historically accurate Iowa flooding, is they find the world's real most boring book ever. But that book also happens to be worth millions—to the man who wants it to travel in time and resurrect the Nazi Empire. Just the right amount of historical fact pace the book perfectly as Tommy and Luke struggle to rescue their kidnapped teacher and pursue the German man who could use the book to bring the nuclear bomb to Hitler in time to change the course of the war. A great page-turner that emphasizes fun over the history lessons that will surely be learned along the way. A great book for kids who grew up on Jon Scieszka!
Wonder
By R. J. Palacio
         A fresh voice for an archetypal story.  Palacio's first-person narrative of Augier Pullman's first year of non-home-schooling is sensitive and tender, but the dialogue is spot-on. The dust jacket copy tells you all you need to know (good job of writing that!):  "August (Auggie) Pullman was born with a facial deformity that prevented him from going to a mainstream school—until now.  He's about to enter fifth grade at Beecher Prep, and if you've ever been the new kid, then you know how hard that can be."
         There are some heartbreakingly simple, perfect lines to capture you, all just from page one: "If I found a magic lamp and I could have one wish, I would wish that I had a normal face that no one ever noticed at all.  I would wish that I could walk down the street without people seeing me and then doing that look-away thing.... But I'm kind of used to how I look by now.  I know how to pretend I don't see the faces people make."
         The happy ending is a little too easy and a little too didactic, but this will be a favorite for teachers for years to come.
Sleeping Freshmen Never Lie
By David Lubar
     From master craftsman David Lubar (author of the hilarious pseudo-horror Weenie and Accidental Zombie middle-grade books) comes a school story featuring Scott, a nerd who's starting high school and just learns that his parents are having a baby. It takes a while to get to like Scott, because he's not the rebel that so many boy books usually champion. No, Scott is more like the kind of kid most kids who actually read books will see in themselves—kind and thoughtful and erstwhile.  And then the book starts to grow on you, and grow on you, and grow on you. What started as a simple summer read becomes a really thoughtful treatise of evolving friendship (one of his friends is moving, another spends his time with his new girlfriend, while a third becomes an enemy); relationships (the girl he's known forever suddenly becomes very noticeable, and unattainable, while the pierced goth girl dubbed Weird Lee actually seems to have more in common with Scott); and family (Scott attempts to come to grips with the fact that he'll no longer be the baby of the family while he recreates his relationship with his adult brother who moves back into the house). Easy summer reading with great one-liners like, "If there's a hell, it has a weight-room."
Curveball: The Year I Lost My Grip
By Jordan Sonnenblick
      Peter Friedman is a high school freshman and former baseball pitcher in this unfortunately named book of photography, familial relationships, love, friendship and Alzheimer's Disease.  Sounds like a lot, I know, but Sonnenblick integrates it fairly well.  By that, I mean, he doesn't integrate it.  Sometimes, life comes at you from many different angles and you struggle to make sense of it all, to handle the disparate elements of your life.  Sonnenblick doesn't oversimplify any element of Peter's life: his strained friendship with A.J., with whom he used to share so much on the baseball field; his worries for his grandfather, who is forgetting more and more lately; his communication breakdowns with his mother, who refuses to see anything wrong with her father; his budding relationship with the perhaps too-perfect Angelika; and his own identity as a photographer, now that he is no longer Peter Friedman, Relief Pitcher.
The Colossus Rises
By Peter Lerangis
         Fans of Rick Riordan's Percy Jackson series should rejoice at this one.  Okay, maybe not rejoice, exactly, but they will have a lot of fun following the trials of jack McKinley, a boy who discovers that he is destined to die in six months.  After passing out in the middle of the street, like Riordan's Percy, Jack finds himself surrounded by odd new friends from an ancient civilization.  He and his new cohorts then embark on a search for seven hidden Loculi (yes, akin to he-who-must-not-be-named's horcruxes).  Lerangis' expert storytelling takes familiar material and still manages to make it entertaining from start to finish.  A great summer read.
We Give a Squid a Wedgie (An Accidental Adventure)
By C. Alexander London
         There's an old saying, "The devil's in the details."  C. Alexander really has me thinking lately that maybe the details are the only requirement for making a book that will appeal to boys, reluctant readers and/or atypically discerning girls.  Now, even though I'm reading three different books by this guy at once, there's so much I like about We Give a Squid a Wedgie, that I'd be remiss if I DIDN'T choose it.  Start with the great title, which is mirrored in dozens of great chapter titles that are each good for at least a chuckle.  Then there's an early argument between the twin protagonists, soon-to-be-twelve-year-old Celia and Oliver Navel, over whether the plural of octopus is octopuses or octopi.  Two pages worth or banter on this one are perfectly delightful and ring true to anyone who has a sibling.
         Most of all, London succeeds in the highest tradition of Jon Scieszka, to create laughter out of a sincere respect for the intelligence of kids.  Celia and Oliver are not dumb kids, just kids who want to watch TV instead of globetrotting with their adventurer parents (one of whom has been missing; this is a sequel, though it's not a requirement that you have read the previous books).  And London treats his readers with respect, because he knows they are intelligent, too, but want adventure and fun and silliness when they pick up a book.  Even when there's not a lot going on plot-wise, London is so good at the little things like naming characters (for example, the unlikely named Professor Rasmali-Greenberg, and Edmund S. Titheltorpe-Schmidt III—"or Sir Edmund, as he insisted everyone call him") and television shows ("Sharkapalooza, The Squid Whisperer and KidSwap, where families traded one of their children so they could try out a different brother or sister for a week"), that you can pick up the book at will and find something funny on any page.  Simply put, he hits the right notes.  So, even if there's a lot to learn about the world in this book—about language, people, places—you really wouldn't know it until it's too late.  You learned it by laughing.
Cold Cereal series
By Adam Rex
         Adam Rex writes as if he has never read a contemporary children's book before.  I mean this in the best way possible.  It makes for the most original, surprising books a big kid like me can get his hands on.  His books are populated with many rounded characters instead of only two or three.  Monsters, aliens and nonhumans are also more fleshed out than the usual fare, allowing them to capture the reader's interest as well as the human characters do.  And there are multiple climactic moments to excite, entertain and astound, instead of just one in the vein of the Freytag's pyramid that teachers are forced to teach.
         In this way, Rex owes as much to television serials like Dr. Who or Bugs Bunny cartoons, or, I don't know, Gilligan's Island, as he does any written precursors.  It's astounding how much actually happens in his middle grade-young adult novel, Cold Cereal. (Though the book claims to be for ages 8-12, it's intelligent enough, clever enough, and complicated enough for any high schooler.)  There's a heavy dose of conspiracy theory in here (Freemasons, anyone?), as the unfortunately named Scottish Play Doe (Scott) and his friends Erno and Emily Utz, follow clues to uncover the mysteries surrounding the local Goodco Cereal Company, which may or may not be enslaving magical creatures like Leprechauns, rabbit men and Sasquatches, and may or may not be using mind-control ingredients in their cereals to achieve world domination.
      That takes you about halfway through chapter two.
      Erno and Emily's foster father has spent their early years training them with verbal treasure hunts that evoke Dan Brown's DaVinci Code.  Is their father helping them to unlock Goodco's nasty secrets?  Scott, meanwhile, has to deal with a new school, an overworked mom, and a famous father who returns after years of estrangement because he cold-cocked the queen of England, who may or may not be human, and needs to repair his image.  Whew.
      And that gets you about a third the way through this dense, creative adventure.  I told you a lot happens in Adam Rex's books, and I'm convinced that those who indulge in them (with their multiple subplots and wide-ranging allusions to Lewis Carroll and Flannery O'Connor and James Stewart movies) can't help but become a little, maybe a lot, smarter.  But, darn, they're a lot of fun!  I dare someone to finish Cold Cereal in a week.
The Name of this Book Is Secret
By Pseudonymous Bosch
      A smart, quirky adventure filled with puzzles and riddles.
Warriors series
By Erin Hunter
      Feral cats in their clans form alliances, break them, raise kits, teach them to fight, and as the titles suggest, wage war dogs, badgers, and each other.  Do not underestimate the immense popularity of realistic fantasy for boys 8-15!
The 39 Clues series (the first ten-book series, at least)
By Rick Riordan, Gordon Korman, et al.
      Adventure, mystery, espionage, with games, codes and an online component.  Very good books that could replace half the MS/HS curriculum, with science, literature, geography, and more.  Dan and Amy find they are part of the world's most powerful family, but don't really know what that means.  A worldwide scavenger hunt ensues…
Dairy Queen
By Catherine Gilbert Murdoch
      The little sister from a locally famous football-playing family decides to join the high school football team.  Murdoch's prose gives the "Oh, not that theme again" concept such life and drama, that kids will feel like they're reading nonfiction.  Probably an excellent book to get boys and girls thinking about identity, and doing what they really enjoy.  (There are two sequels, equally worthy of attention.)
Tunnels
By Roderick Gordon and Brian Williams
      Will Burrows is obsessed with archeology, and when he and his father dig up an abandoned tunnel, strange things start happening.  First Will's Dad disappears, then he starts on a quest with his only friend Chester, to uncover the cruel, deadly truth.  Not a book for fun, but for adventure.
Canned
By Alex Shearer
      A disturbing but enjoyable book, Canned is a black comedy about two quirky kids who collect label-less cans, and discover a dark truth about what's really in those cans.  Hint: if they're not careful, they're going to wind up on the other side of the tin.
The Babe Ruth Story
By Babe Ruth
      "I was a bad kid," the story begins, and Ruth continues to share with absolute honesty the events of his life, never giving in to embarrassment, guilt or regret.
Gabriel Hunter Series (Welcome to Kata-Tartaroo and Welcome to Bibliotheca)
by Stacey Wilk
Full of crisp, engaging storytelling, Stacey Wilk's Gabriel Hunter series is a great-for-everyone-who-likes-smart-adventure series.  Twelve-year-old Gabriel Hunter and his friends find themselves in the strange world below that of the Lessers and Moors. Using everything at their disposal—especially their minds—to escape.  After solving a math problem akin to a Sphynxian riddle, Gabriel's fivesome discover they have only 24 hours to find three magic objects to escape Kata-Tartaroo.  The pacing is perfect for tween readers, and Wilk writes in crisp, intelligent (but fun) prose where individual characters come alive and bring something for many different kinds of readers.
Dead End in Norvelt & From Norvelt to Nowhere
By Jack Gantos
         Jack Gantos is like Jean Shepard reincarnated.  What?  You don't know Jean Shepard?  Of course you do.  He's the writer (and narrator) of the near-perfect classic film, A Christmas Story.  Shepard wrote a series of books that inspired that movie, and their blend of irreverence and nostalgia is similarly recreated by Gantos in this one-summer-long series of stories (Dead End). Though the stories take place in America long past with a family structure and cultural norms no longer shared in the 21st century, Gantos makes it all seem familiar.  In deft strokes, his self-named protagonist retells hilarious and wistful stories of his obituary-writing historian neighbor who melts her hands in front of his very eyes, his warm-hearted mother, his Commie-hating father who plans to build both an airstrip and bomb shelter in his back yard, and his daughter of a mortician best friend who I introduces him to death.
     That's only in the first 100 pages of the first book, but in each page of both books, there's deep love and admiration or the town and everyone around teenage Jack.  Though the stories contain their share of silly gore a la Jon Scieszka, Gatos's stories have an absence of the irony that bogs down so much contemporary works.  Jack Gantos the writer isn't afraid to acknowledge that parents do exist in kids' lives, and his prose is all the richer for it.  He is a kid whose stories are unafraid in their honesty and respect, even when he's trying desperately to fart in order to scare off a deer his father is about to shoot.
     Oh, and there's even a you'll shoot your eye out moment in here, too.  Wonderful, wonderful stuff.  Give it a few chapters and see if you don't agree.
The League of Seven
By Alan Gratz
      In an alternate 1870's, America has taken steam power farther than one could ever imagine.  Native Americans and immigrant Americans coexist in this place, called the United Nations.  Electricity has been banned, and—oh, monsters most definitely exist.  Archie Dent has seen the bones of the Mangleborn up close, in their underground caves.  And he has seen bug-like creatures crawl into his parents' bodies to take over them and lead him and his mentor Mr. Rivets toward danger on the family's airship Hesperus.
    Older siblings who have loved adventure fantasies like those of M.T. Anderson and Scott Westerfeld have to get this book into the hands of their younger brothers and sisters. This is Jules Verne meets Star Trek meets Oceans Eleven, by way of C. Alexander London and Gordon Korman.  Most of the fun of such adventures comes from the characters, and most of them, including the ancient John Otter and Nikola Tesla (yes, the Nikola Tesla), are hits.  Once Gratz introduces Seminole Hachi Emartha and squid-blooded Fergus MacFerguson, readers have their choice of someone to root for, and the stage is set for more adventure!
Zombie Baseball Beatdown
By Paolo Bacigalupi
         From the title to the cover artwork to the first few chapters of this book, Paolo Bacigalupi seems to proceed from the premise, "What would Jon Scieszka's Time Warp Trio be doing if they got a little older?"  Rabi's family immigrated to the US from India, Miguel is Mexican and Joe is, well, just plain American.  Ordinarily this wouldn't be worth mentioning, but when Miguel's family is deported for reporting health concerns at the local meat processing facility, well, we realize the game is much more serious.  Rabi wonders if he, too, could be in danger of deportation, and Joe has to come to grips with the fact that, just because he doesn't judge people based on skin color doesn't mean adult America doesn't.  An unusual book that uses adventure and comedy to introduce kids to the complex and disturbing realities of racism, immigration and animal welfare, this may be a book ahead of its time.  But it's here now, and maybe kids need to be aware of the real world a little sooner than we thought.  If not, they may just grow into adults who don't know these kinds of things, either.
Who Done It? Investigation of Murder Most Foul
by Jon Scieszka , David Levithan, Libba Bray, John Green, Lemony Snicket, and Many Others
I am not a fan of anthology-type collections, because they so often give me too little of each writer (and often those entries tend to be less than those writers' best work)... but dang!  Leave it to Jon Scieszka to gather some--no, MOST of the very finest writers alive (and some new ones!) to create short vignettes centered around the death of a famously lascivious, vile editor named Herman Q. Mildew. Each of the writers is a potential suspect, and have been given free reign to respond to the accusations in any style they choose.  The result is a panoply of literature, short and very short, traditional and nontraditional--and almost all irreverent.  You can open the book randomly and see how, for example, Gayle Forman defends herself against murder accusations (she Tweets to others entirely in Twitter and direct message entries).  Then there's John Green's response, which, for about 100 words, is the kind of thing you want to share out loud with friends.  Sadly, I could not find this book in three Mega-Mega Bookstores in the area (they needed more room for Teen Paranormal Romance, after all), so ask for it.  You won't be sorry.  Funny, funny stuff!
The Graveyard Book
By Neil Gaiman
 Nobody Owens lives in a graveyard, and is being raised by ghosts, who teach him pretty much all he needs to know about life.  Sounds straightforward, right?  Dangerous, adventurous, mysterious are the adjectives that come to mind.  Gaiman is a masterful writer, and parts of this book are downright frightening, while others are--hmm, dare I say, tender-hearted?
Ghost (and its followup, Patina)
by Jason Reynolds
       There is an abundant number of good middle grade books out now, most with a clever motif--time travel, myths and magic, troublemakers or young scholars, cat people, talking dogs and fantastic quests.  What's a little harder to find among them all is a great novel.  Jason Reynolds' new track series, beginning with Ghost, is just such a great one.
       It succeeds, of course, because of Reynolds' magnificent gift for storytelling. I say "of course" because Reynolds has not written anything I have seen that was not superbly told. Here he has the urban tween voice down perfectly in his characters-- a group of youngsters with their own specific issues finding friendship, self-respect and pride on the track under the tutelage of "Coach" Otis. Readers coming to Reynolds, writing for a younger crowd for the first time, will find every note of character and setting rings true--we know these people and places. And when we get to the end of the manageable-sized page turner, it only whets our appetite for the next installment.
         Equally entertaining and literary, this is a perfect book for the middle grades, where both buys and girls are represented and will be entertained, and teachers will find enough literary merit and lessons for discussion.
        The story? Well, this one revolves around Castle Cranshaw, who has given himself the nickname Ghost and fashions himself a basketball player--though he never does actually play ball, in a league or otherwise.  Growing up in the projects with a single mom making do with very little, Ghost struggles to find meaning in or out of school. By happenstance one day, he finds himself at the track where the Defenders, a ragtag team held together by the dedication of former Olympian and current taxi driver Otis Brody, are engaged in their first practice of the season. Reynolds masterfully handles the conflicting personalities from this moment in the novel, and makes it hard not to root for almost all the wonderfully flawed, perfectly real characters.    
For many boys, nonfiction is the way to go.  Most critics identify USEFULNESS as a required trait for reading for boys, and any book that gives them INFORMATION (especially if it's about something they personally love, or complete trivia about the world), can be a quick favorite.
Trivia is always hot for middle-grade boys!  Dan Yaccarino's Go-Go America is just one great example of the brief, I-can-read-it-in-30-second snippets that make them so approachable for reluctant readers...
Anything that has the word "List" or "Top 10/20/50" in it or "1000 Things to X Before You Die" is great for ages 10+.
Honestly. Nothing is more utilitarian.
There are a few recent Boy Books of the Month that can give you an idea of combining fun with learning in a nonfiction genre:
Anything that has the word "List" or "Top 10/20/50" in it or "1000 Things to X Before You Die" is great for ages 10+.
Honestly. Nothing is more utilitarian.
Trivia for the Toilet
by Gavin Webster
I've never seen a Bathroom Reader that wasn't a good one.
Bound by Ice
by Sandra Neil Wallace and Rich Wallace
                  Naval officer George Washington De Long was at heart an explorer. After the Civil War ended, America had become obsessed with the idea of reaching the North Pole, and, not one to back down from a challenge, De Long made that his next goal. Nobody had succeeded at reaching the area, thought to house a sea teeming with organic riches, but De Long took off in 1879 with his hand-selected crew of the USS Jeannette to become the first. Within months, however, the ship became icebound. It drifted for two years before it was finally crushed, sending the crew off on foot.
                  Bound by Ice deftly follows the trials of the Jeannette crew as they depart from San Francisco filled with hope, only to quickly learn how dangerous their mission is. Sandra Neil Wallace and Rich Wallace bring the adventure to life not only with their thorough research and incorporation of crewmembers' journal entries, letters and other official documents, but because they know how to tell a story in crisp, vibrant language. Any fan of adventure will easily immerse him/herself in the gripping drama as each chapter, each cliffhanger unfolds.
F in Exams
By Richard Benson
No, it's not fiction.  And no, it's not a "kids' book."  But middle-school boys in particular love NF and humor, and this is both.  Purportedly real answers to real test questions compiled by real teachers, this book is the kind of thing to put in the hands of smart (and/or smart-aleck) kids to think outside of the box.  No, that's not exactly true; kids of any type (or age) can enjoy this book.  Real laugh-out-loud-funny quips that also teach puns and show that sometimes the way teachers ask questions leaves some room for interpretation.  
Revolting Revolutionaries, 1750's-1790's (America's Funny But True History)
By Elizabeth Levy
Who says American history has to be boring?  Social studies textbooks tend to be, as the saying goes, "a mile wide and an inch deep."  The result: lots of names, dates and telling, few interesting stories.  Levy finds the stories—the quirkier the better—and weaves them into a memorable collection of weird but true facts that kids will remember long after they've forgotten why they had to memorize the name Crispus Attucks and the date 1066.
Stick Man's Really Bad Day
By Steve Mockus
     Face it, kids are going to have plenty to read with school starting up again.  Why not give them a break?  Stick man (you know, that guy who poses on all the yellow signs at construction sites and business offices?) spends the day trying to avoid the pitfalls of everyday life.  Simple, straightforward, and yet oddly uplifting. 
Phenomena
By Donna M. Jackson
      Explores extrasensory abilities, such as telepathy, mind reading, etc.
Symphony for the City of the Dead
By M.T. Anderson
                  M.T. Anderson reaffirms with Symphony for the City of the Dead is that he believes young adults are intelligent people capable of understanding and eager to read challenging, complex, intelligent books. In an age where those words are often considered an immediate turnoff, Anderson keeps writing books that get people to fall in love with reading, and thinking.
    There are many "culturally important" books that adults think young adults should read, but Anderson proves in this riveting account that any subject, told as magnificently as an author at the top of his/her game does, becomes an important book. There are a multitude of important issues in the world, and what Anderson continually reminds us, is that when the storytelling is masterful, the issues will get their due.  Music, which is being cut from so many educational programs around the country, is essential to our human existence, and this book is one of those that confirms that fact.
                  In 1941, the Germans began a campaign to lay absolute waste to the Russian city of Leningrad.  A million deaths and almost three years later, the city was overwhelmed with more corpses than people to bury them. Food was nonexistent and people turned to anything—anything!—to combat literal starvation. What could a composer—Dmitri Shostakovich— do in the face of such absolute misery?  If I told you the answer was write a symphony, you might argue that that was at best a foolhardy act, at worst a waste of time.  But in Anderson's masterful hands, the Shostakovich story gets its due.  Mother Theresa once said, "We can do no great things; only small things with great love." Traveling through several continents and spies with microfilm, against great odds, Shostakovich's small act has great effects on the future of the war. Dare I say, this is a page-turner? (Go ahead, look through all my reviews, I rarely use the phrase. It's best saved for books like Anderson's.)
                  Anyone who loves a true story, a layered mystery, a wartime thriller, an underdog victory, or believes in the power of an individual to change the world will love the effort of diving into this Pulitzer Prize-worthy account. Man, can M.T. Anderson write!
Are You Smarter than a Fifth Grader?
1001 Things to Spot in the Sea (& others in the series)
Pyramid
By David MacCaulay
I Spy Picture Riddles
By Walter Wick
Whales, Big Cats, Danger! Volcanoes, Animals Nobody Loves
By Seymour Simon  (he is a lucid writer of all things nonfiction, actually)
Eyewitness: nonfiction books
By Richard Platt and others
Ship Breaker
By Paolo Bacigalupi
The crew here isn't generally a fan of futuristic dystopias, but with that genre being so popular these days, it's hard to ignore them. And a few are really quite good. Bacigalupi's writing is hard-hitting and dispassionate, as he traces the miserable lives of waif-like kids as they scavenge the beached iron ships of Gulf Coast America for meager pay. This is a post-global-warming world, where city-killer storms regularly ravage an American coastline now buried under the continually encroaching seas. Young teen Nailer has a life-changing experience early on that pits the concept of loyalty against that of "every one for himself," and when he finds a beached yacht with a rich teenage girl aboard, he must decide whether to scavenge the ship and become rich, or follow his newly reborn instinct for compassion. A tough book to put down.
The Hunger Games series
By Suzanne Collins
      I'm honestly not sure this is a book for boys.  They're going to have to get past the first 20-50 pages of explication, history and "girl-narrative."  If they do, what follows is fast paced and intense.  If you remember the Schwarzenegger vehicle The Running Man from about 20 years ago, you've got the gist.  The dystopian society and its brutality are masterfully painted, and Katniss is my favorite female hero since Jerry Spinelli's Stargirl.
Thirteen Reasons Why
By Jay Asher
         An absolutely haunting book, exceedingly well written.  This is one that will make most readers uncomfortable, and keep them thinking about the book throughout the day.  What if one of your peripheral friends, a girl you went out with once, committed suicide?  What if she left a series of tapes behind to explain who was partly responsible, and why?  What if you were one of the people to receive those partially secret tapes, shared only with those she chose because of their role in her life, and death?  The story of a tragedy is told in poignant style by Asher, who also reveals how important the simplest acts of meanness and kindness can affect a life.  Stunning.
Dear Zoe
By Philip Beard
         A family tragedy is set against the backdrop of the events of 9/11. The book has a similar feel to the best dramas of the past 20 years, like Thirteen Reasons Why, and while it's populated by females, the story is no less compelling for boys.
Going Underground
By Susan Vaught
A challenging YA book for certain.  Del is a seventeen-year-old who was convicted of something really, really bad.  Something so awful that it has branded him for life, made him ineligible to attend college, have friends or date.  Or at least that's what the law says, and the district attorney who made an example out of him for the rest of the world to see.  But what did Del really do that was so awful?  Vaught handles the always-difficult subject matter (sex) with a deft hand, revealing a human touch that is often forgotten when the subjects of teens and sex mix.  She knows what it feels like to have a first crush, to feel attracted to someone for the first time, to fall in love with music for the first time, and to fall in love the first time. Del is eye-openingly real, and though boys don't often reveal themselves as eloquently as Del does, they would if they had someone like Vaught to translate their conflicting thoughts.  An alternatingly wonderful and disturbing book, often both at the same time.  
Freaks Like Us
By Susan Vaught
         Susan Vaught repeatedly creates realistic worlds and spot-on characterization of kids few writers would be able to portray with such insight and compassion.  She has tackled boys who have attempted suicide, been convicted of sex crimes, and now, her most difficult task of all, three absolutely compelling characters who will quickly become your favorite people in the world.  First there's Jason, a.k.a. Freak, whose voice the novel is filtered through.  Or I should say, voices, because Jason is a schizophrenic who, despite his medication, still hears many of them quite well.  His friend Drip suffers from ADHD, and his best friend is Sunshine, whose selective mutism hides a disturbing secret.  When Sunshine disappears after school one Monday, the mystery begins, and Jason can't even be sure he's not responsible, because his voices insist he is.  You won't believe you can identify with these characters at the outset, but before long, due to Vaught's deft writing, you understand them intimately.  Freak and Drip race against the clock with an unlikely FBI agent to discover clues to Sunshine's whereabouts, if she is alive at all.  I'd like to say it's a heart-thumping mystery, which it is, but it's also an amazing story of kids like you've never seen before, and a story of friendship and love and redemption.  Like everything Vaught has written before, this is an important book that will make you a better person for having read it. Be ready to be amazed.
Gone series
By Michael Grant
         Very much in the vein of Collins' Hunger Games, this book is powerful, violent and an absolute page-turner. Clearly not for younger kids, it's a great pair to Lord of the Flies. Kids suddenly find that everyone over 15 in their small town has suddenly disappeared! How do the kids vie for power? How do they protect the littlest ones? What happens when the food runs out. THEN they discover that as each of them turns 15, they too will "disappear."
The Chocolate War
By Robert Cormier
      Jerry Renault refuses to sell chocolates for his school fund-raiser because each student's quota is double last year's because the school controller mismanaged the budget, and was trying to cover it up.  When the school controller manipulates the school's secret society against Jerry, a real psychological thriller unfolds.  A provocative, sometimes dark, thriller.


Ender's Game
By Orson Scott Card
      An imaginative sci-fi stunner! Earth has barely survived two alien invasions. The military command is preparing to invade the alien world in space before they can attack Earth again.  Ender Wiggin is believed to be Earth's best chance at leading the attack against the aliens. But he first has to survive intense mental and physical battle exercises, attacks by jealous rivals, and psychological attacks by the military command.
Monster (and so many others)
By Walter Dean Myers
      A compelling story, masterfully written, grippingly told.  One of the few books you can call a masterpiece.  A disturbing story that echoes in some ways To Kill a Mockingbird, it traces the court case of 16-year-old Steve Harmon, accused of taking part in a convenience-store shooting.  The reader has to piece together Steve's actual role, which is told by him in movie script format interspersed with journal writings.
Going Underground
By Susan Vaught
         A challenging YA book for certain.  Del is a seventeen-year-old who was convicted of something really, really bad.  Something so awful that it has branded him for life, made him ineligible to attend college, have friends or date.  Or at least that's what the law says, and the district attorney who made an example out of him for the rest of the world to see.  But what did Del really do that was so awful?  Vaught handles the always-difficult subject matter (sex) with a deft hand, revealing a human touch that is often forgotten when the subjects of teens and sex mix.  She knows what it feels like to have a first crush, to feel attracted to someone for the first time, to fall in love with music for the first time, and to fall in love the first time. Del is eye-openingly real, and though boys don't often reveal themselves as eloquently as Del does, they would if they had someone like Vaught to translate their conflicting thoughts.  An alternatingly wonderful and disturbing book, often both at the same time. 
The Fault in Our Stars (and all his others; Paper Towns is my favorite and the most insightful; Will Grayson, Will Grayson is for fans only)
By John Green
      If you don't know about John Green yet, you're in for a treat. If you do, you don't need me to tell you anything.
Aristotle and Dante Discover the Secrets of the Universe
By Benjamin Alire Saenz
         Here's one that breaks just about all the Boy Book rules.  It's quiet, very quiet. Contemplative.  Character-driven rather than plot-driven.  It takes place in a forgotten era of the early 1980's.  And its characters don't speak like any other boys you know.  But it is beautifully written and poetic, a story about self-discovery that transcends the primary lessons.  It's intensely personal and internal, and poignant from word one.  And if the characters talk too perfectly, that is intentional.       They talk like boys wish they could, would have spoken when they were teenagers had they had the language.  And as such, the language and ideas ring spot-on true.
         This is a book for everyone who thinks they're different from the rest of the world, which means most teenage boys.  But they have to be willing to confront those differences, because Dante and Aristotle have to make tough decisions in accepting who they are.
Last Night I Sang to the Monster
By Benjamin Alire Saenz
      Mesmerizing writing about friendship, self-discovery, and addiction.  Hard to pick up, but harder to put down.
Glory O'Brien's History of the Future
By A. S. King
    This book is so powerful, so amazing, so darkly humorous, and so DANGEROUS that I am not allowed to put any words about it in public. You'd think King had a crystal ball into the future herself when you discover she wrote it before 2017. (Just read the book!)
Everybody Sees the Ants
by A. S. King
It's not a secret that I love A.S. King's novels. They reward thinkers--people who don't simply skate through life accepting society's rules and regulations, and people who understand suffering and try their best to come to grips with it. This one goes into her back catalogue, and boy is the journey worth it.
     One of the few King books with a male protagonist, this is also one of her most easily accessible. It's easy to fall in love with Lucky Linderman. Bullied ruthlessly at the town pool, learning to deal with new feelings for some of the girls in his life, feeling so utterly alone, Lucky is enduring what every boy has experienced at one point or another. Only he's experiencing it all at once.
    King brings her brand of magic realism to this party, too: in Lucky's dreams he visits his grandfather, long missing in Vietnam, and brings items back with him when he awakes. He's trying to save his grandfather, and in doing so also attempts to save his own powerless father, and finally himself. When his mother brings him across the country to her brother's family, Lucky learns the valuable lesson that he's not the only one who's screwed up, and that's the most important lesson of all.
       I have always said that A. S. King truly understands real girls, but in Everybody Sees the Ants, she exhibits that she understands real boys, too.
Still Life with Tornado
by A.S. King
For those boys who honestly want to know how girls think, there's no better author than A.S. King. King's characters are, like real girls, deeper, more complex, more thoughtful and more complicated than most writers limn them as being. King's girls, like most real girls, worry about more than who their next boyfriend is going to be.
                  In Still Life with Tornado, the protagonist in crisis is Sarah, an artist deeply disturbed by the knowledge that nothing she will ever do will be 100% original. But that's only the tip of the proverbial iceberg. Throughout this kunstlerröman, Sarah deals with a school system that fails the individual, peers that buy into commercialized views of what they're supposed to be, and a desire to belong. She meets versions of herself on the bus at various moments in her life, and has the chance to communicate with each of them, to ask questions, find answers. And, as in her magnificent As I Crawl Through It, there's a mysterious and fascinating male adult figure who represents both danger and escape.
Like her protagonist Sarah, A.S. King tells the truth slowly. Sarah repeats in some form, "I am a human being. I am sixteen years old. That should be enough." And it should be. But for her and so many other teenagers, it isn't. She carries a secret--or a series of secrets—burdens that shouldn't be placed on sixteen-year-olds. Secrets of older brothers who go away and do not return. Secrets of parents who despise each other. Secrets of classmates who steal what's most precious to her. Secrets of teachers who Sarah spies kissing one of her teenage friends. 
I Crawl Through It
by A. S. King
                  The least I can tell you about this book is: it's about four high school kids: Stanzi, a girl whose parents' idea of a vacation is to visit school shooting sites around the world; Gustav, the boy she loves, who is building an invisible helicopter; China, a girl who has swallowed herself and thus lives inside out; and Lansdale, a beautiful but misunderstood girl who is friends with each of them and none of them.
                  The most I can tell you about this book is: this is nothing like the world you know, and everything like the world you know. Their school is immersed in relentless standardized multiple-choice testing; bomb- and shooting-threats take place regularly, and may be the work of any or all of the above; and a mysterious man in the bushes sells letters and lemonade to teenagers for a fee (with and without drugs).
                  King is an absolute master at revealing the interior monologues of her characters, so much so that whatever "realities" that might exist are completely obscured. For those who understand that that is the truth for most teenagers, this is yet another great choice from among King's superb books. For those who want something less powerful, less literary or less intimate, it is not. It is, however, another game-changer from King on the YA scene.
Please Ignore Vera Dietz
by A.S. King
                  A.S. King's protagonists are the girls I had as best friends in my senior year of high school: brilliant, thoughtful, intelligent, wickedly funny and sarcastic in a way that you could never call smarmy. That's why I contend King's girls are more real than most characters in contemporary YA--or at least should be. There's such substance to them; it's hard to come to grips when you're done reading King's work that Vera Dietz isn't actually out there in Pennsylvania still delivering pizzas. She is, isn't she?
                  Here, Vera deals with a common King (and general YA) backdrop of having a parent she admires but can't quite connect to and yet needs to in order to emerge on the other side of a crisis a little bit more whole than she is.  In this case, Vera's crisis is due in large part to her best friend's betrayal of her (no spoiler alert here). Vera has been falling in love with Charlie through the years.  But Charlie Kahn has had more than his share of issues growing up.  Still, he has always had Vera to rely on as best friend and soulmate.  Until high school, that is.  Like so many teens, Charlie's homelife catches up to him and leads him to doubting everything about himself—including Vera.  Why should someone as wonderful as her care about someone as damaged as he is? So, what is a boy to do, if not self-destruct and push Vera away… so far and so completely that she has no choice but to abandon him?
   Yes, it's easy to use the word heartbreaking in book reviews, but heartbreaking is when characters don't simply suffer from a stroke of luck or a single bad occurrence.  Heartbreaking is a fully fleshed out set of lives that intersect, weave together, and touch each other but not enough to save each other.  Heartbreaking is when one of those characters is left alone to pick up the pieces and reconstruct her life anew. King's characters don't avoid loss at the last minute… as in life, they suffer loss and must learn to go on, forever damaged but forever strengthened.
Rats (and Pigman!)
By Paul Zindel
      A fast-moving narrative about—well, rats.  Not the nice ones, either.  The ones that eat everything, including humans.  Oh, and they're mutated ones, too, thanks to a methane gas leak.  Throughout the gore, Michael and his sister Sarah struggle to barely escape being dinner.  Nothing subtle here, and that's the way most boys like it.
Highly illogical Behavior
by John Corey Whaley
 Lisa Praytor is an intelligent teenage girl who "believes in herself more than....God." And she has a plan for her life, to get into the "second best psychology program in the country" (because that's something she can bank on, whereas you never can guarantee being accepted to the best school). That plan involves finding Solomon Reed, the boy who went crazy one day several years ago, took his clothes off and jumped into the school fountain. Once she finds him, Lisa's going to "fix" him and write an essay about her genius methodology. That should easily earn her collegiate placement.
 If she sounds like the kind of girl most boys can't stand because of her hubris, self-assuredness and manipulative nature, she is. And most boys will immediate dislike Lisa. But that's alright, because Solomon is half of this narrative, as well. Sensitive, thoughtful, kind and damaged, he's someone everyone likes to root for.
On the one hand, the reader knows exactly where this is going: Solomon will be as much the teacher as the student, and Lisa will be forced to confront her own highly illogical behavior. The dilemma the reader faces, however, is how to root for Solomon to overcome his fears while hoping at the same time that Lisa gets her comeuppance. When she brings her boyfriend into the mix and inadvertently causes a love triangle, that conflict is heightened. What do we want to happen, after all? And in doing so, are we not as guilty as Lisa for wanting to manipulate her world at the cost of people's lives?
 What John Corey Whaley does so well, however, is navigate the unlikelinesses in his fiction and make them flow like reality. After all, this is a man who wrote a magnificent novel about a boy who has a head transplant and none of it was ironic, cheeky or funny. Whaley's writing is so smooth, so compelling, so easy that the reader willingly accepts every unique situation Whaley presents. Simply put, what he understands as well as any YA writer alive, is the psyche of the 21st century teenage boy. As such, his books have an uncanny ability to stay with you long after you've read them.
On the Devil's Court
By Carl Deuker
      Seventeen-year-old Joe Faust has just moved to Seattle, and he wants to play on the public high school's championship basketball team.  His parents instead send him to the private school.  That's where Joe makes his pact with the Devil.  His life is transformed. He becomes a superstar, friendships are going well, and does great in school, until…
The Battle of Jericho
By Sharon Draper
      The Warriors of Distinction club at Douglass HS enables boys to date the best girls, go to the best parties, and even have an easier time with grades. When 16-year-old Jericho is selected as a pledge, he is suddenly respected. But becoming a Warrior involves making risky choices. Themes of peer pressure, drinking, and risk-taking will resonate with teenage readers.
Heart of a Champion
By Carl Deuker
      An intense baseball book that addresses themes of alcohol, loss, competition, friendships and family.  It's a coming-of-age story about Seth and Jimmy's struggling to deal with their own personal problems.  Not a simple read, or for everyone, but for a kid who knows about the intensity of competition in high school, an important book.
Music of the Swamp
By Lewis Nordan
      "The summer I turned eleven years old, I had a secret—it was a small collapsible military shovel, an entrenching tool, it was called."  Sugar Mecklin deals with being poor white trash growing up in Mississippi, and learning how much a part of place we all are.  Delightful writing overflowing with imagery and similes.
Skink: No Surrender
By Carl Hiaasen
         It only makes sense that the best middle grade writers are becoming the best young adult authors.  David Lubar has proved this with his forays into YA, and now Carl Hiaasen (Hoot is probably his most famous) steps into the YA realm and delivers page after page of satisfying reading with Skink: No Surrender.
         Keeping with his practice of providing responsible ecology as a thematic backdrop, Hiaasen introduces fourteen year old Richard as a protagonist whose trouble-finding cousin Malley disappears with a mysterious man she met on the internet.  Did she run off with him, or was she kidnapped?  Her few phone calls home are the only clues Richard has, but there's something in her voice, something in her word choices that make him believe she is no longer with the mysterious man by choice.  Richard decides that if anyone can find her, it will be him.
         Though it sounds intense (and at times is), the book is more engaging adventure than it is cautionary tale, and that is because of the delightful senior citizen called Skink (readers of Hiaasen's adult novels will recognize him from many previous novels).  The homeless but resourceful former Governor of Florida Skink aids Richard in his quest to find his cousin, and he does so with fearless flair.
         Yes, there are a lot of unrealistic events here that require a readerly suspension of disbelief, but I say this as a compliment: only a writer like Hiaasen could pull it off.  The unlikely occurrences are not only acceptable, they're enchanting: Skink burying himself in sand and breathing through a straw to catch a turtle egg poacher; Skink wrestling alligators and winning; Skink surviving gun battles armed with only his hands.
         In case you haven't guessed, it is Skink (aka Clinton Tyree) who steals the show here.  A larger than life figure, he represents a growing theme in YA that adults are, in fact, present in teens' lives, and like the best works of Jerry Spinelli and Paolo Bacigalupi, are superbly drawn and delightfully rich characters.  Perhaps we are we going to see fewer YA novels where teens mysteriously live lives devoid of human contact and solve everything that comes their way by banding together in a utopian realm of sub-adults.
         Great writers like Lubar, Bacigalupi, Spinelli and Hiaasen don't need to absent adults from teenagers' lives to write their stories, and as a result, books like theirs bring much more satisfaction.  In most cases, young adults don't live on islands, and adults often cause and help alleviate many of the troubles in their lives.  I, for one, am hoping to see Skink encounter many more young adults in future novels (and those who have followed my reviews know that I'm not generally a fan of series).
Extremities
By David Lubar
         David Lubar is America's finest short story writer for middle schoolers.  Surely everyone knows his hugely popular Weenies series books.  His YA novel, Sleeping Freshmen Never Lie, was a delightfully sensitive and intelligent change of pace for the middle-and-high school crowd.  Oh, and his middle-grade series, Nathaniel Abercrombie, Accidental Zombie, is the funniest thing ever not written by Jon Scieszka or Louis Sachar.
         But Lubar's YA short stories, Extremities, is the first foray into the (relatively) darker world of horror.  Darned if it doesn't show yet another side to his talent!  Self-proclaimed as "too dark, too heartless" for younger readers, the collection seems to get better and better with each subsequent story.  And these, Lubar claims, are stories he just had lying around the house.  Amazing!
         Though the opening story of teenage girls getting revenge on their gym teacher is standard fare (please, keep reading if you don't love it), everything else in the book is superb.  Lubar's stories here read less like contemporary fiction and more like classic Harlan Ellison, Rod Serling or Ray Bradbury—just enough mystery, just enough suspense, just enough horror, just enough sci-fi.  This is a superb, often bleak, frequently twisty-turny collection of page-turning stories for the cold, winder months, especially for the most cynical reader who wants to like to read but finds too few books that satisfy.
Deadline
By Chris Crutcher
         Chris Crutcher has done it again.  His work has never been for the faint hearted, but always honest and insightful.  As such, sometimes his work can be too provocative for some readers at some times.  Notice the use of "some!"  All the time, however, Chris Crutcher is giving readers his best effort, trusting their intelligence and not spoon feeding what they want to hear.  He gives them what they need to hear.  In Deadline, senior protagonist Ben learns he has a year to live. This is no cute miracle story, though.  Instead, it's about doing what you can with what little time you have left.  In that way (and only that way), it shares the existential philosophy of Groundhog Day. Only for Ben, there is no way out.
         As real life is likely to have, Crutcher's novel faces sex, romance, sports, religion, incest, racism head-on with intelligent respect.
         I'd like to say this is a life-changing book for the right reader, but then again, all Crutcher's books can be. Do yourself a favor and check out the Crutcher section at your independent bookseller.  Odds are, it's in the shelves with the words "highly recommended" written by the people who work there. They're not afraid of superb books that don't conform to easy trends.
The Living
By Matt de la Peña
Like all his books, Matt de la Peña's The Living is an immensely readable, easy-to-pick-up-at-any-point-and-just-enjoy novel.  Also like all his books, The Living exemplifies real kids and important issues (oooh, I hate to use that word, because so often it seems like a death knell to a good story) couched within expert stories.  Shy works aboard a cruise ship when he discovers the girl of his dreams… and like the girl of his dreams, she isn't one of the kids that he's used to spending his time with—you know, working-class kids who know the value of a hard-earned dollar.  Then the earthquake hits, and tsunamis toss their boat.  The various battles have just begun.  So many stories tied together as though it were real life—and that's what de la Peña does best.  Finally, a YA novel with a promised sequel that I can actually look forward to reading! 
We Were Here, Ball Don't Lie, and Mexican White Boy
By Matt de la Peña
      Gritty urban stories that explore real life, blending street life, sports and the search for self-identity.  de la Peña is masterful at bringing real worlds to life, and while much of his writing is not "fun," it is often inspirational and empowering.
Pandemic
By Yvonne Ventresca
         Hurray!  More proof that a book can be written by a woman, with a female protagonist, and still have great appeal for both genders!  Pandemic is a great summer read that will keep you turning pages and promising yourself "just one more chapter," until it's 3 am and you're wide awake with anticipation.
         Lily hides a secret from most of the world that involves a teacher who everyone else loves (but she knows better).  But she's got more pressing problems: a new, deadly flu epidemic has struck Washington, DC, and is spreading quickly.  Within days, it hits New Jersey and claims her closest friend, the only one who believes her story.  With her parents quarantined away from home, Lily is more alone than ever, and after months of insulating herself from the pain of her devastating experience with her teacher, she's going to have to go into a world that is deadlier than ever, to reclaim her life.
         Ventresca writes with an intelligence that respects her readers.  She doesn't show off with flourishing touches that too many writers today seem to add in an attempt to prove just how brilliant they are.  Instead, the brilliance of this book lies in its simplicity, its crispness, its economy of detail, its characterization, and especially in its mastery of psychological horror.  This book scares so well because it lets your brain wander, like Lily's does, to places that it doesn't want to go.
The Impossible Knife of Memory
By Laurie Halse Anderson
         What I said about women writing books with girls as protagonists that boys can love?  Well, double it here.  Of course, it's Laurie Halse Anderson, who writes like most people breathe: she makes it seem so damn easy.  The minute you step into her world, you realize you're reading a master, and that's enough to recommend any of her books.  But if you need more convincing, just look at the superlatives listed on the back cover, for heaven's sake. 
         Okay, why this book then?  Well, it compellingly portrays Hayley Kincaid's and her father Andy's constant travels on the road after his return from Iraq.  A story about both adults and teens that recognizes their worlds are not always so separate as YA novels portray them, it also adds a romantic twist with a boy named Finn who has his own secrets, something Hayley has grown too used to. Hayley's voice is as compelling as any you'll find in your local independent book store, and that's reason enough to recommend this book.
         Pick it up and read a page.  I doubt you'll want to put it back down.
Snow Bound
By Harry Mazer
      Stubborn 15-year-old Tony Laporte has a fight with his parents, and drives off in one of his their cars.  He picks up a hitchhiker named Cindy, in comes a blinding snowstorm, Tony wrecks the car, and they have to battle the blizzard, injuries and wild dog attacks. A classic story of learning interdependence for survival sake.
The Last Mission
By Harry Mazer
      Fifteen-year-old Jack Raab despises Hitler's anti-Semitic activities, and wheedles his way into the Air Force, where he trains as a bomber in England. When his plane is shot down, he and his crewmates are taken prisoner, where the book becomes ultra-disturbing, yet ultra-thoughtful.
Great American Warriors
By Sal Tomasi
      Stories of the real Supermen from American History: 
Army Rangers, sea captains and wartime generals.
Ghost Soldiers
By Hampton Sides
      The story of an heroic World War II rescue mission.  It's January, 1945, and American forces are driving the Japanese back into Japan.  Word is out, however, that the Japanese are killing American POW's held in their prison camps.  This is the tale of the American soldiers' attempt to launch a rescue mission to save American POW's at another camp in the Philippines.
Into Thin Air
By Jon Krakauer
      True story of the 1996 Mount Everest climbing expedition that ended in disaster.  Eleven expedition members began the hike, but only six came back alive.  Krakauer was one of them, and he relates the harrowing experiences (both of heroism and cowardice, selfishness and selflessness) he endured.
Band of Brothers
By Steven Ambrose
      A gritty and awe inspiring account of a group of men who parachuted into France prior to the D-Day invasion, and fought their way across France, Belgium and Germany, right into Hitler's mountaintop residence. The horrors of war, as well as soldiers' heroic actions, unfold throughout. Direct commentary by the men who survived makes this saga even more meaningful.
Endurance
By Alfred Lansing
      Another superb survival story.  In 1914, Ernest Shackleton commanded an expedition of 27 men to cross the South Pole.  The crew's ship gets trapped by ice, where the men abandon it.  Starvation, battles with sea monsters and bouts with gangrene follow.  Disturbing moments such as eating their sled dogs and amputation are necessary parts of this intense nonfiction story.
The Churchill Club: Knud Pederson and the Boys Who Challenged Hitler
by Phillip Hoose 
 On April 9, 1940, Knud Pederson was a regular 14-year-old living in Odense, Denmark. Then the German army invaded. "We're here to protect you," propaganda dropped from Nazi planes proclaimed. Pederson and his friends knew better. Their King Christian X, acquiesced, allowing the Germans free access to their country. Denmark would spend the next several years occupied by the Germans. But Pederson and his friends did not approve. Inspired by the resistance of their Norwegian cousins, and by British bravery, Knud and a collection of friends created the RAF Club, and, when his family moved to Aalborg, the Churchill Club. Their mission: to perform acts of sabotage against their occupiers. Phillip Hoose brings the story to light for the first time in English in The Churchill Club.
Throughout the memoir, Hoose pairs his research with Pederson's words, and they take turns telling the story chronologically. Hoose's voice is perfect for the tale, and he populates the narrative with just the right amount of details. His prose never bogs down in explanation, and his trust in his reader's intelligence allows his sections to flow with power and grace. Pederson's own account has an immediacy to it, but some gear-shifting is required to repeatedly transition between the voices. This is a compelling, important story that illustrates just how much a dozen or so determined boys with bicycles can accomplish.  
A Night, Divided
By Jennifer A. Nielsen
On the night of August 13, 1961, the East German government blockaded the Western half of Berlin from the territory controlled by the Soviet Union. It began as a neutral zone with barricades and chain-link barbed-wire fencing before eventually becoming the brick-and-mortar wall of infamy. Eight-year-old Gerta remembers it as the day she, her mother and older brother Fritz were separated from her father and oldest brother Dominic. The latter pair was in West Berlin when the barrier went up. There would be no crossing from either side. The Grenzers—East German border police—would threaten with weapons and public abductions of suspected Western sympathizers. Four years later, walking to school, Greta sees Dominic signaling across the border to her. The next day, her father appears, pantomiming a digging motion from a childhood song. Then a note arrives with a picture of a building. Greta is sure she understands: her father wants her to dig a passageway under the building to escape with her mother and Fritz into West German territory.
In crisp, intelligent prose, Nielsen tells of an extraordinary—occasionally too extraordinary—twelve-year-old Gerta, who masterminds and, with brother Fritz, undertakes the daring escape. Obstacles repeatedly fall in her path, but Gerta is determined to reunite her family. History buffs will drool over the magnificently told tale, but even reluctant readers will become immersed in the tension-filled exploits. In the frantic concluding chapters, just when freedom seems in their grasp, one complication after another arises, but Nielsen deftly makes the incredible story seem believable.
Snow Treasure
By Marie McSwigan
      Twelve year old Peter Lundstrom enjoys sledding down the mountains of Norway with his friends in 1940. Then the German army invades, and Peter's family fears the Nazis will steal millions of dollars of gold from Norway, and use the money to wreck more evil on Europe. They devise a plan to smuggle the gold out of Norway, but Peter and his friends must do it.
Noggin
By John Corey Whaley
            Great summer reading that seems escapist at first, but isn't, in fact, at all.  If I were to tell you there was this book about a boy whose head is transplanted onto someone else's body after being cryogenically frozen for five years, you'd probably anticipate a horror novel of sorts, or perhaps an ultra-quirky comedy.  But in the hands of wildly rule-breaking Whaley, the novel moves into the territory of realism.  Indeed, what would happen if you fell asleep for five years and tried to rekindle your friendships, your romance, your family life?  On the surface, it might seem easy, but when all the significant people in your life have lived through five years of change and you've just awakened from a nap, picking up where you left off isn't as simple as it seems.
When I Was the Greatest
By Jason Reynolds
         Two things:
         1) I love Jason Reynolds' storytelling.  On the inside back cover of the dust jacket, there are big words, "Jason Reynolds is crazy about stories."  That fact shows from the opening line of the book where protagonist Ali discusses with his best friend Noodles, "Would you rather live every day for the rest of your life with stinky breath, or lick the sidewalk for five minutes?" to the last page, where Ali reconciles his most important relationships after discovering that the world is better for being gray and imperfect.  (Whew: really good stories make you write really long sentences to describe them!)

   This entire book exudes a love of storytelling, and as a result, every page exhibits a narrator absolutely engaged in the moment.  Ali is unafraid to shine the light of his imagination upon his whole world, and as a result, he realizes that everything he knows about his mother, his father, his friends, his neighborhood and the people he idolizes has been built on faulty foundations.  As a result, this novel shows how subtle and profound moments of epiphany are in a teenager's life.  Ultimately, Reynolds reaffirms the value of family, in whatever form it takes.  In fact, you could argue that every main character here is part of one big family, and everyone is at least a little better off by the novel's end.
         2) I hate this book's cover: a multi-colored crocheted gun on a glossy black background.  It conveys a sense of violence that, while present, is not the focus of the book.  Furthermore, while crocheting does figure largely in the novel, guns do not; parents, teachers and librarians who might automatically resist the book because it screams gun violence would be missing a story about family dynamics: a love for and by mothers, fathers, sisters, brothers and friends.
       While the book opens, thoughtful and humorous narrator Ali thinks he knows everything about his world in Bed-Stuy Brooklyn.  He lives in a modest apartment with his mother, little sister Jazz and friends Noodles and Needles next door.  While his mother holds down two jobs, she does her best to be a concerned, loving parent, and her children respect her for that.  As a result, they act as parental figures to each other and the essentially abandoned Noodles and Needles.
       In fact, it is because Noodles and Needles are left to their own devices that the plot takes form.  Ali and Noodles get themselves invited to a block party that they probably shouldn't go to. Forced to bring the Tourette's-inflicted, constantly crocheting Needles along, the party turns violent when Needles says the wrong thing to the wrong person.  The drama unfolds quickly from there, but this is a book to savor from the outset, not merely to "see what happens" (though as for that, the conclusion is excellent).  This might not be the book that makes Jason Reynolds a household name (and the cover it partly to blame for that), but mark my words, you will hear from him in the future.  I, for one, am looking forward to it.
The Boy in the Black Suit
By Jason Reynolds
         Jason Reynolds could rewrite a textbook and make it interesting. But here he brings us another Brooklyn story that could speak for anyone from any number of American cities. That's even better.

Matt is a 17-year-old from the Bed-Stuy section of Brooklyn, and his mother has just died from breast cancer. School has been in session for a couple months, but getting back into the swing of things is impossible. All the usual high school drama is pointless now that he's seen more real drama up close.
         Without his mom's income, he knows he has to get a job to help make ends meet. Rumor has it the Cluck Bucket fried chicken restaurant pays well, so he heads there to fill out an application. First, he meets a girl at the counter who he later learns is named Love. Love's good looks are only matched by her maturity and strength. Maybe working here will be good. But then, halfway through the application, a vomiting episode occurs. Matt hates vomit. Maybe that offer to work with Mr. Ray, the funeral home director, might be a good idea after all. Matt takes out his only black suit—the one he wore to his mother's funeral—and it soon defines his identity as he seeks to find himself and overcome his overwhelming sense of loss.
         One of the impressive things about Reynolds' characters is how they meet the realities of working-class life with such believable maturity. But there's a lot more—and a lot less—to the story, and Jason Reynolds' masterful storytelling reveals it in a way that it feels as much like memoir as fiction—loose and real, full of details that seem superfluous yet are vital. The accidental, the unimportant—that's what make up our lives, and Reynolds transforms that which seems matter-of-fact into deep characterization and setting.
         Against the backdrop of different funerals that Matt attends, Matt's father, drunk with depression, is hit by a car and forced to spend November and December in the hospital. Matt's going to have to make his way through the holidays on his own. Or maybe he won't. Reynolds is one of those writers who recognizes that adults do play a part in teens' lives, and Mr. Ray is a delightful character that I only wish we heard more from. Love, meanwhile, has a parallel story to Matt's, and their lives intertwine in ways that are more than simply mutual attraction. In his second novel, Reynolds again paints women as inspiring and intelligent, and his self-proclaimed "mama's boys" are all the richer for it.
         Reynolds also excels at the sense of interiority that many boys this age have. With the world going on around them, boys often live so much in t heir own heads, out of step with their environment even as they are enmeshed in it. Reynolds reveals that so well. He also writes love into each one of his relationships, and he does it in just the right amounts, too.
         Like his first book, When I Was the Greatest, it's a study in character and place more than plot. This is a good thing, because Matt, Love, and Mr. Ray command attention with every word they say, every thought they have
         American boys need more Bed-Stuy stories, but thankfully Jason Reynolds has given us his second in two years.
Being Henry David
By Cal Armistead
         A "real" boy book here.  What do I mean by that?  Well, take a look at your popular book review websites and see all the male reviewers who get it versus the females who don't.  I think that's true of Henry David Thoreau in general, but you can get a good dose of him by reading this book, so on with the recommendation…
         A 17-year-old boy awakens in New York's Penn station with no idea who he is.  All he has on him is a copy of Thoreau's Walden, and the homeless man next to him immediately takes it and starts eating pages from it.  Thus begins a fast-paced journey into homelessness for "Hank" (his assumed name).  First, he endures, then escapes, the horrors of New York's streets, then decides his sole possession—the Thoreau book—must have some clues as to his past.  Thus, he ventures to Walden Pond in Concord, Massachusetts, with the hope of unraveling his personal mystery.  On the way, he meets the affable teenager Hailey and an even more likeable Walden tour guide/biker named Thomas.  Both understand that "Hank" is troubled, but they quickly accept him.  Thomas draws out the Thoreau parallels nicely and provides the intertextual depth one would hope for in such a book.  He also gives Hank the room (literally and figuratively) to determine who he is.  Hailey, meanwhile, attracts Hank toward a simpler, more typical teenage life, and a potential escape route from everything he has been.
            The problem is, as Hank begins to recall his past, he also realizes he's been running from a horrible secret.  The "simple, typical teenage life" with jealous boys and battle-of-the-bands contests takes over Hank's consciousness, and a bit of the narrative, but it's returned to its rightful philosophical place toward the end.  Ultimately, as Hank unravels the mystery of his past, he realizes he has to accept what he has done, or continue to run away, even from this place that has accepted him as just another teen in the melodrama of adolescence.
            This is a remarkably thoughtful debut novel from Cal Armistead, who—What?—Cal Armistead is a woman!?  This is an author who understands how boys think, what they want in male role models (the Thoreauvian Thomas is excellent), and how they read.  The novel could have been a tense, gripping and gritty story of violence, homelessness, amnesia and death, but Armistead writes with compassion and weaves a more traditional narrative into the middle of it to create a book that stays within the mainstream.  More than a few readers will be picking up their copy of Walden after this one, and for that alone this book is a success.
The Paradox of Vertical Flight
By Emil Ostrovski
       Not since Andrew Smith's stunner, Stick, have I felt this way about a book.  That is, even as I'm poring through the thing at breakneck pace, unable to put it down, I'm thinking to myself, You can't write a YA book like this.  Not about this subject—or at least not like this.  And everyone who's over 35—mostly parents and probably a lot of school boards—is going to forbid their kids from reading it because they're going to consider it "irresponsible."
            But then here I am, recommending it, right?  Why?  I guess, simply put, because it's such a damn good story, and even if some people are going to object, well, there's something objectionable about every good book.  Is this book for everyone?  No.  But no book is.  Seriously.  No book is.
            I guess the primary objection would be that the main character, 18-year-old Jack, kidnaps his newborn son hours after his ex-girlfriend Jess delivers him.  Not your responsible narrative act by a longshot.  Then, after enlisting his best friend Tommy (for whom he may or may not have romantic feelings) and eventually Jess herself, they escape toward upstate New York to introduce the infant to Jack's grandmother, who is suffering from Alzheimer's and may not even recognize Jack.  It's a simple and engaging quest, and their continued evasion of the authorities is sometimes unbelievable, but in between the road trip stops and starts is some good, serious philosophy.  Maybe it's wrong of the book to intersperse fun and existentialism in the middle of a kidnapping, but, damned if it doesn't work!
            What?  You didn't know boys were philosophical?  You thought all they did was skateboard, play video games and did so blankly?  Shame on you.  Boys do share the kind of existential angst that Jack discusses with his son, whom he names Socrates.  In fact, just that morning, he had contemplated killing himself, in part as a reaction to the fifteen Facebook birthday messages that greeted him upon waking.  Most boys, in fact, are aware of the world's inherent sadness and recognize it in the reduction of their life to fifteen social media posts.
            Maybe most boys don't question life as intellectually and consistently as Jack does, but they do consider these things at some point, even if society tries to convince boys not to think at all.  When given the opportunity, maybe just one good friend, a significant subset of boys will have the kinds of thoughtful conversations that Jack does with Tommy and Socrates, even as he can't admit the simplest truths to Jess and overlooks what she has been enduring for the past nine months.  Despite the fact that the book is fraught with trouble and complexity, it reads extremely fast and is the kind of book that boys will hand to friends, saying, "Dude, you gotta read this!"
            Yes, boys do that, too.
Stick
By Andrew Smith
         I'm not exactly sure I even like this book.  Maybe nobody would like this book.  But darn if I couldn't put the thing down.  Oh, yes, it's heartbreaking, disturbing, full of taboo subjects and language, disturbing on multiple levels.  I can't imagine my son ever being an age when I'll put the book in his hands and say, "You should read this book.  It's important."
         Okay, maybe when he's thirty.
         But maybe that's the point.  This isn't a book for a father like me to give to a son.  It's more a book for boys to find for themselves.  Maybe boys who have fathers who aren't around, or don't care about their sons, or beat them.  Like Boston and Stark's father in this book.  And maybe it's a book for boys who aren't taught anything about important life lessons like sex so they have to find out from Hustler magazine.  Or for boys who have beautiful relationships with their best friends, but whose parents would never understand.      Are you getting the point yet?
         Those who will most object to the book's harshness may overlook what is at the heart of it, and that is: beautifully constructed relationships between loving, protective brothers and friends.
         It would be safer, easier to pretend this book didn't exist, to pretend these issues didn't exist for the contemporary teenager.  But it does, and they do, so for the right boy, this can bra life affirming book at a time in his life when he needs it most.  What better recommendation for a book can there be?
Winger
By Andrew Smith
         The thing I like best about Andrew Smith's books is this: you can't say that having read one, you've read them all.  Smith can be fun, challenging, heartbreaking, engaging, philosophical, intimate, universal.  And in Winger he is alternately all of the above—or maybe all of the above all at one time.  Though it may be late in the game to recommend this book (it's rightly making so many book-of-the-year lists), I'd be remiss in not claiming it myself.
         As I intimated earlier, Winger is Smith's most ambitious book yet, tackling everything a modern teenager might have to confront in his life—love, friendship, bullying, sex, sexuality, loyalty, sport, alcohol, respect, school… hmm, have I left anything out?  As a result, I might call this America's first postmodern YA novel.  While there's a single narrator, 14-year-old Ryan Dean West, there's more than one story happening here at any given moment.
            One might say the story is about Ryan Dean's quest for love with the almost-too-delightful Annie during his junior year (he skipped two grades) at a boarding school.
            But then again, even as I'm rooting for him, I'm recognizing he's screwing things up by repeatedly hooking up with his roommate's girlfriend and Jonesing (I've never written that word in my life, so I have to thank Andrew Smith for this!) for almost every other female that crosses his path.  So maybe the book is about the struggle to manage one's urges?
            Then again, Ryan Dean is also learning to earn his rugby teammates' respect (this is where he gets the nickname Winger), so maybe it's a book about finding one's place in society.
            And then there's his friendships, both expiring and budding.  So maybe it's a book about maturing and recognizing that one has to grow and leave behind some friendships as others evolve.
            Or: there's that repeated attention to his friendship with Joey, whose homosexuality distances him from the rest of the kids in school in a similar manner to Ryan Dean's age difference.  Smith magnificently paints that relationship's development through the course of the novel and makes it, by the conclusion, the most important theme of all.
            And what about those last 30 or so pages, which come after most writers would have ended the book—with most of Ryan Dean's lessons in hand, his romance secured?  I've heard it argued that it's unsatisfying, but Smith intends it to be that way.  As in life, at no moment are any of our stories tied up in neat little bows.  They fulfill us, they renew us, and they deflate us, changing us as we go along.
            There's a lot in this novel, and there will be moments you won't appreciate.  But I'm certain that's Smith's intention, too, so if there are parts that anger you along the way (Ryan Dean's frequent reassertions of himself as a "loser," his preoccupation with sex, the wrong choices he seems to make), know that it's because this book doesn't try to oversimplify teenage life.  Instead, it tries to recreate it, in all its beauty and ugliness, humor and heartbreak.  This may be the finest book he ever writes, and that's saying something.
Grasshopper Jungle
By Andrew Smith
         True genius in authorship comes not necessarily from writing a great book that millions of people will flock to.  True genius often comes in the form of a book that your audience reads twice and still finds itself stumped as to exactly how to describe it.  That is Andrew Smith's Grasshopper Jungle.
         The first author to earn Boy Book of the Month honors three times, Smith continually tests the limits of what a young adult novel is, and Grasshopper Jungle stretches the boundaries to their furthest point yet.  It is, all at one time, a history of the last (or at least darkest) days of humankind, set in the near future; a story of confused love; a horror story of giant grasshoppers that do nothing but have sex and eat people; a Middle-American white-trash tour-de-force; and a government conspiracy about unstoppable corn, body fluids and armed domination with a distinct tone reminiscent of Kurt Vonnegut and the television series, Lost (whew!).  It is all these things, and yet it is more than that. 
         Grasshopper Jungle is a book that seems to contain moments that could be eliminated, yet any subtraction would defeat the purpose of the book.  In fact, most of the book seems to be an aside, and even the plot seems secondary.  Depending on your mood, this book is depressing, frightening and/or hilarious.  It's also the kind of book you can put down, but you keep picking it up again.  It may be off-putting, it may be offensive.  But it is perfect just the way it is.
100 Sideways Miles
By Andrew Smith
     Okay, let's get this right out of the way.  I don't care if you're tired of seeing Andrew Smith's name on this list.  No, he's not a personal friend, and no, I don't owe him money.  He's never sent me a free book or promised to put me in touch with his agent.  And maybe one day there will be a book that he writes that I don't recommend.  This one isn't it.
     For those of you new to this author, you're likely to find a favorite, and this might be the best book to start with.  Intelligent, witty, heartbreaking and crazy-funny, it tells the story of epileptic Finn Easton, whose back is covered with emoticon stitches from life-saving surgery after he and his mother were struck by a falling horse (it killed her); his best friend, the sex-addicted and almost-certainly on-the-spectrum Cade Hernandez; and Julia Bishop, the first girl he's ever loved.

     What, that doesn't sound crazy-funny to you?  In the hands of any other writer, it might not be all the above things (and it's not the boilerplate love story you think it might be), but Andrew Smith makes every-emotion-tied-together look easy.  You'll fall in love with Julia Bishop as quickly as Finn does (Smith's girls are as marvelously drawn as John Green's), and feel Finn's conflicted emotions toward her, Cade and life in general (Smith does this better than anyone I know).
     Last, for anyone who thinks boys don't feel (or doesn't understand how boys feel), the passage from page 44-46, where Finn reveals his resentment, admiration, self-consciousness toward and love for his father (combined with fear for his mortality), is worth the cover price alone.  Few boys will admit it, but they feel the exact same way Finn does.
     Oh, man, get this book.
Proxy
By Alex London
         Just finished The Hunger Games trilogy (or watching the films?) and suffering from withdrawal?  Proxy should be next on your list.  It begins with a lightning-fast, heart-stopping opening and keeps the foot on the accelerator through much of the novel.
         Knox is a teenager in a not-too-distant American future, a rich dude who has spent much of his life acting out against his father for reasons we don't yet know.  You won't like him at first (probably).  In fact, you probably won't like him for most of the novel, and while it's hard to read a novel about a spoiled kid you don't like, that is quickly redeemed by his proxy, Syd.  Proxy?  Well, it's complicated, but think of it this way: Whenever Knox does something wrong and/or illegal, Syd is punished, often violently and always cruelly.  All the rich kids have one; it's just the way things are.  Syd is everything Knox isn't, including likeable, and it's for him you read the story at first.  When the boys are brought together and set on a mutual escape plan, London remarkably allows you to appreciate Knox more and more even as you're recognizing that Syd isn't the perfect human that lesser writers would have made him out to be.  They spend the last half of the novel with a third, female co-protagonist who I won't tell you much about because it would spoil one of the book's many surprises.  But she provides a fulcrum for the seemingly polar opposite boys, and helps them slide toward each other.
         Throughout the book-long chase, London adeptly paces the story and makes it hard to put the book down.  It's one of those "just one more chapter" narratives that picks up steam and doesn't slow down.   But most exciting is the relationship between the three characters (even more compelling—and complex—than the Katniss-Gale-Peeta triangle) and the way they find common ground despite having such disparate philosophies and life experiences.
Guardian
By Alex London
         If the dystopian movement is over, as many in the publishing world insist, then Alex London sealed its coffin with his darkly impressive Guardian (yes, even if a third book in this Proxy series does follow). Those who celebrated the excitement of the genre often overlooked the dark Romanticism and indeed pessimism of the genre.  London, in his sequel to the lightning-paced Proxy, betrays no such optimism.
         The revolution of the Rebooters was a fast failure, and its figurehead, Syd, is tired of being celebrated for the heroic act he didn't perform.  His friend, Marie, continues to blindly support the revolution, until her parents come down with the mysterious, disturbing disease that is fast becoming a plague.
         Liam, meanwhile, is Syd's bodyguard, and kudos to London for making the series' newest character its mot compelling.  Driven by loyalty and love, Liam makes sacrifices of body and soul for uninspired and uninspiring Syd as the trio attempts to undo what Proxy spent its time trying to accomplish.
         The ultimate lesson London seems bent on asserting, rightly if disturbingly so, is that no system works, and all revolutions are bound to fail.  The dystopian movement that may have asserted that an adolescent revolution would solve the problems of society was wrong, London seems to say.  Instead, we're left only with personal relationships.  Perhaps, while writing Guardian, London read his Matthew Arnold (I'm speaking of "Dover Beach," which you must read), but whether he did or not, he has the final word on the dystopian movement.  That is a monumental task, indeed.
Feed
By M. T. Anderson
         This is not a new book, published in 2002, but perhaps like so much of the very best futuristic fiction, it was so far ahead of its time that its genius required society to catch up to it.  In 2013, however, much of its realities are very nearly realized, and it's a frighteningly real story today.  If the last ten years weren't the time, now is the time to read this book.
       Titus and his friends are having spring break in the moon, and they have the feed, an amazingly well realized evolution of the internet, implanted in the brains of people so they have constant access to the mega corporations that run the world.  So what if everything natural in America is dead or dying?  The feed gives them everything they need to be happy... As long as they have the monetary credits to buy it, they can have it shipped.  But when a hacker sends Titus and his friends to the hospital, and he gets to know the strangely anachronistic Violet better and better, his world changes.  This is a book that might be difficult to get published today, because it is vey hard on the reader.  It doesn't sugarcoat its themes, and it doesn't proceed in your typical Freytag's Pyramid formula.  The story arc is brief, with nary a climax to be found, just one unraveling after another.  Read it if you dare.
Every You, Every Me
By David Levithan
         This is not going to make sense, but it is the only way I can explain the book: I can imagine David Levithan having a conversation with John Green a couple years ago.  They had just finished co-writing their novel Will Grayson, Will Grayson, and were discussing their next projects.  One of them came up with the idea of a boy obsessed with a girl that they barely knew, and the girl was to disappear early into the novel.  The rest of the novel would consist of the boy hunting for clues as to the girl's whereabouts and/or discovering who the girl really is.  The more the boy uncovers about the girl, however, the more he realizes he doesn't really know her at all.  Green came up with his magnificent Paper Towns, and Levithan devised a psychological thriller/photographic novel Every You, Every Me.  Both books make better readers out of their audience, and better people out of their readers.  This is a rewarding read that echoes of Hitchcock and Susan Vaught.  You won't want to keep reading this subtly creepy novel, but once you're hooked, you won't be able to put it down.
Girl Parts
By John Cusick
        A feminist book for boys? Certainly! What starts out like an updated version of the 1980's movie Weird Science takes the story in a new direction: probably the direction that movie should have gone in the first place. In a not-too-future world where teenage robot girls are manufactured to socialize "disassociated" boys who have had their noses in computers too long, one robot, Rose, achieves sentience (think: Short Circuit, only, again, without the silliness). David and Charlie, two teens with little in common, share one thing: their attraction to Rose. Despite their philosophical differences, they each gain much from their relationship with a girl who is, in fact, neither human nor, without the requisite girl parts of the title, a girl. This is a book that stays with you.
Every Day
By David Levithan
         A book that gets you rooting for a main character that changes every day of his, or her, life.  Wow, this will get you rethinking gender roles!
The Rise & Fall of the Gallivanters
by M. J. Beaufrand
 Noah lives in the suburbs of Portland in 1983, along with his fellow punk rock friend Evan (who's suffering from an unspoken illness) and former bandmates Sonia and Jaime. Teenage girls are disappearing from Portland at an alarming rate, and almost everyone suspects one of the sleazy Pfeffer brothers, owners of the local brewery, which is hosting a battle of the bands with a huge prize for the winner.  Noah is compelled to get the band back together, convinced that in some way the event will spare another female victim and save Evan, as well.
Full of magic realism, the novel includes an ominous personified cloud called The Marr, which speaks to Noah of its continued murderous intentions, and an enigmatic David Bowie lookalike called Ziggy, who repeatedly comes to Noah's aid just when things look bleakest.  If that sounds like a lot, Noah has only begun to reveal the extent of the abuse he suffered at the hands of his father, who is certainly dead, probably by suicide, and how Noah himself was involved in that event.
Though the book has its imperfections (a boy using the word "gewgaw" three times?), and its focus shifts with varied starts and stops, Beaufrand's refreshing narrative more than makes up for it with heart.  Many people are suffering in this novel, and they've all hidden their pain in different ways. As the peeling away of armor occurs in each character, they evolve from literary grotesques into beautifully complex, haunted individuals that you can't help rooting for.  Finally, the true theme of the novel is revealed: beneath the veneers, all is not what it seems, even to ourselves.  A very rewarding read.
Dr. Bird's Advice for Sad Poets
by Evan Roskos
A quiet and intelligent book about a teenager coming to grips with a dysfunctional family, an older sister who is expelled from school and his own depression.  For kids who feel they're the only one ever to go through what they're doing, Roskos is a voice for them. The Whitman references are wonderful, too.
Between Shades of Gray
By Ruta Sepetys
    World-War 2 era story of survival and family, told by one of the best female narrators of the 21st century. A truly empowering story.
Code Name Verity
By Elizabeth Wein
                  Another amazing World-War 2 female hero, this one captured by the enemy and faced with protecting a friend or remaining loyal to her cause. Riveting.
Send
By Patty Blount
         There are (at least) two different strains of boy books: the adventure type, and the thoughtful type.  The first needs no explanation, while the second indulges in the particular male response to social situations involving parents, teachers, society in general, or, most often, girls.  Send, by Patty Blount, is one of the latter.  Cut from the same cloth as the magnificent Susan Vaught books, it offers a boy whose future is severely damaged from one thoughtless act in his past.  Dan Ellison is a high school senior who is trying to escape from, or atone for, something he did three years prior, an act the had tragic consequences.  Now in a new school, and a person changed irrevocably for the better, Dan confronts a bully who reminds him of his old self, and a girl, Julie, he can't get his mind off of. Deep down, he feels he should avoid both of them, but he knows that if he is to have any future, he must confront his past.   I should warn: There are some hard-to-fathom twists to the plot, but if you can get past the unlikeliness of these happening in real life, it will make for a super fast, compelling read.
For help in finding something good to read:
for professional development conferences
book readings
general entertainment.
Contact him through the contact button on this website!